South Africa : The only way to stop a massive fuel price hike in South Africa in April: petrol stations
South Africa : The only way to stop a massive fuel price hike in South Africa in April: petrol stations
28 March 2022 / News / 246 / Fares RAHAHLIA
---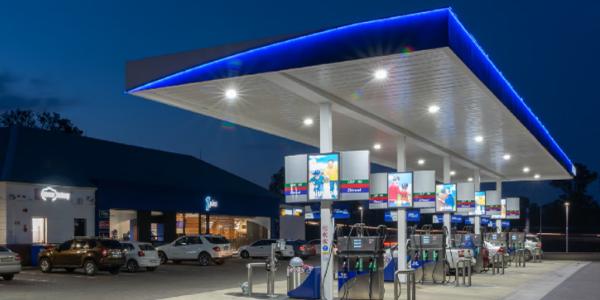 The government has limited options to cushion the blow of a record petrol price hike in April beyond taking a financial hit, says the South African Petroleum Industry Association (SAPIA).
SAPIA is a trade group that represents South Africa's major petroleum retailers and refiners including Astron Energy, BP, Engen, Shell and Sasol.
In a presentation to parliament on Friday (25 March), the association noted that the country's petrol price is currently heavily regulated by the Department of Mineral Resources and Energy, with each component of the basic fuel price tightly apportioned to areas such as transport, refining and oil costs.
As such, it warned that there is little that the country's petrol stations and its other members can do to alleviate price hikes without impacting the security of the supply of petroleum products or jeopardising the sustainability of the industry.
The exception to this: the various levies and duties that are currently added directly to the fuel price by the government, including the fuel levy and the Road Accident Fund (RAF) levy, the association said.
While a long-term review of the fuel price should be undertaken – and was needed – the group said that the government will need to take a financial knock in the coming months if it plans to officially soften the petrol price.
It added that funds that would typically be collected from the fuel levy and the RAF levy would then have to be found elsewhere to help balance the national budget.
Finance minister Enoch Godongwana says the government is in talks to cushion the impact of record petrol price hikes in South Africa over the coming months.
Responding to oral questions in parliament on Wednesday (23 March), Godongwana said that this intervention would likely be temporary, with the National Treasury and Department of Mineral Resources and Energy (DMRE) also considering long-term options to help alleviate fuel prices.
"I can't reveal the details at this stage as we are in a sensitive discussion with the DMRE. Clearly, there is an intention on the part of the government to make immediate steps in particular for April and May. (This will) mitigate the impact of the price increases, even as a temporary measure, for those two months."
A longer-term review, which will include considerations around the basic fuel price, will aim to make the price of petrol in the country more affordable going forward, Godongwana. However, he noted that this was a separate issue from the urgent intervention measures his department is currently deliberating.
The latest data from the Central Energy Fund (CEF) shows South Africa is on track for a petrol price hike of between R1.85 and R1.93/lite in April. The diesel price is expected to increase by as much as R3/litre.
---
---