Nigeria : Why SON must stay away from seaports — Stakeholders
25 April 2022 / News / 384 / Fares RAHAHLIA
---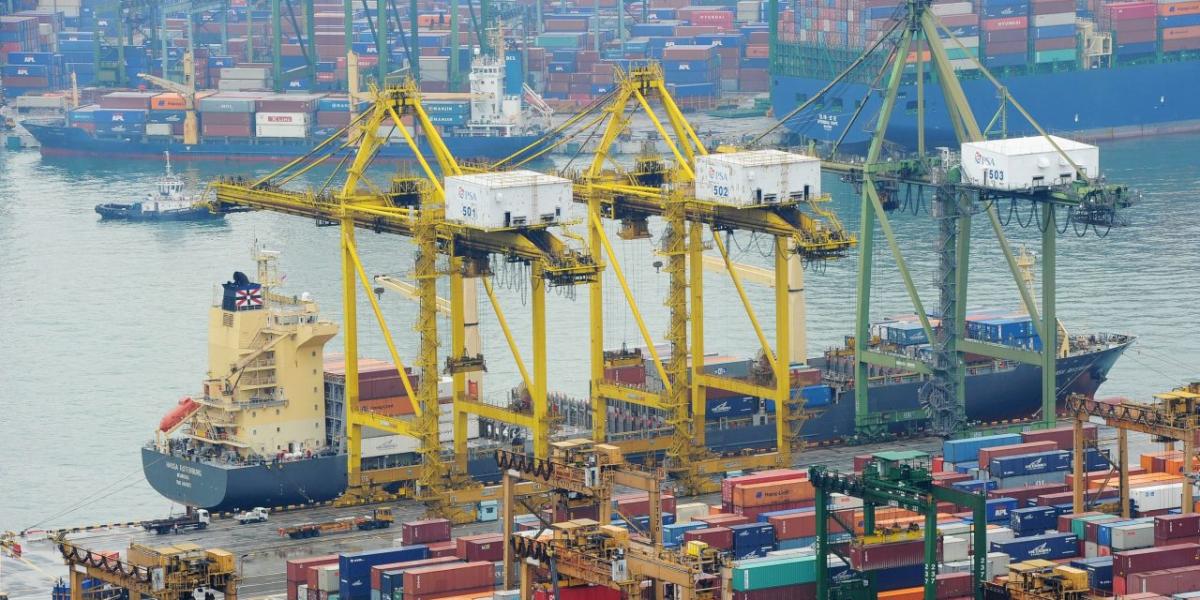 For Nigerian ports to improve in the Ease of Doing Business (EODB), concerned stakeholders in the industry have urged the Standard Organisation of Nigeria (SON) to stay away from the seaports.

The Director-General, SON, Mallam Farouk Salim, had recently sought the return of SON to the ports, claiming that this would strengthen its regulatory capacity and save the country from the influx of injurious goods.
But maritime stakeholders disagreed with this move, saying SON's return to the seaports will drag Nigeria down the ladder in the Ease of Doing Business ranking.

To improve Nigeria's ranking on the EODB, Vice President Yemi Osinbajo had launched the National Action Plan on Ease of Doing Business, while several agencies of government were sent away from the seaports. The agencies sacked include Standard Organisation of Nigeria (SON); Port Quarantine Services; National Agency for Food and Drug Administration and Control (NAFDAC); Nigeria Agricultural Quarantine Service (NAQS); National Environmental Standards and Regulations Enforcement Agency (NESREA) and the Federal Environmental Protection Agency (FEPA), among others.

However, SON has been lobbying stakeholders to return to the ports, saying the country should be saved from the importation of substandard products.
But some concerned stakeholders refused the return of SON to seaports arguing that rather than seek a return to the seaports, the agency should strike a balance between core quality standards, regulatory obligations and revenue collection.

A former president, of the National Association of Government Approved Freight Forwarders (NAGAFF), Dr Eugene Nweke, said SON's non-participation in physical examination or as christened "non-presence" in the port has little or nothing to do with the influx of the substandard goods into the ports.
He said: "It is important to state categorically that times have changed and our industry no longer thrives in the darkness of hidden trade information."
According to him, SON's greatest challenge stems from its lack of regulatory control over the shipping lines, which it needed corporately to checkmate the trading public.

Nweke urged Nigerians to inquire why substandard goods are only dumped on Nigeria's shores and not neighboring countries' ports.

He explained that the reason sub-standard cargoes were not shipped to neighboring countries was that shipping companies were penalised for bringing in substandard cargoes.
He emphasised that Nigeria must have a national shipping policy that must be obeyed by foreign shipping lines operating wishing to do business in the country.

The Managing Director, Widescope International Logistics Limited, Dr. Segun Musa, bemoaned clearing agents' call for the return of SON to seaports, saying they may have been compromised.

Musa argued that SON and some other agencies were sacked from the seaports in 2011 for frustrating cargo clearance procedures.
He said in the 21st century, cargo clearance is digitalised and automated worldwide but wondered why people will decide to drag the industry backwards over personal interest.

He said, "It is obvious that not everyone that claims to be stakeholders are truly stakeholders but some are only interested in satisfying their pockets. I was surprised to read that some stakeholders gathered to endorse the return of SON to the ports and it is obvious that those involved are most likely to have either collected bribes to compromise or are new in the industry.
"For every critical stakeholder in the industry that has been around for over 10 years, such person would easily remember why we agitated for the removal of SON, NAFDAC and other multiple agencies whose roles in the ports were to frustrate cargo clearance and trade facilitation. This should not come at a time Nigeria is improving in the EODB ranking.

"The tide is beginning to turn. Last year, Nigeria was able to move up marginally by one step from 170 to 169 in the 2017 World Bank doing business report. The next report for 2018 will be released on October 31," Oduwole said.
---
---