Morocco - H&S Group: two IPOs in the pipeline
27 September 2023 / News / 196 / Hejer
---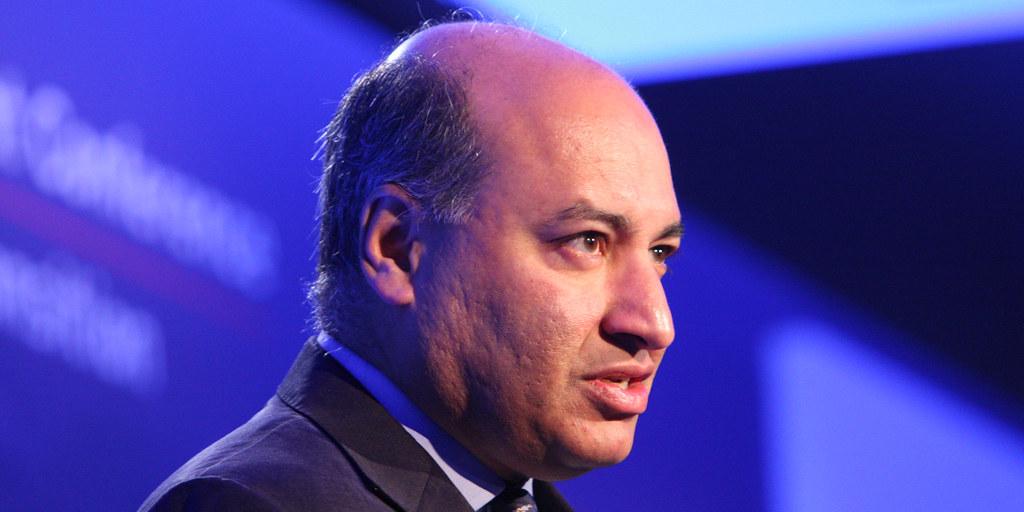 The European Bank for Reconstruction and Development (EBRD) has just granted a loan of 380 million DH (the equivalent of 34.5 million euros) to Dislog Group. This new fundraising constitutes an additional guarantee of confidence in the national leader in the distribution of consumer products. Moncef Belkhayat, president of the Dislog group, takes stock of his group's activity.
What assessment do you make of
the H&S group's activity?
The family holding company H&S Group recently reorganized its activities into four key business units.
The first of these units is Dislog Group, our industrial division, which has accomplished a major transformation in three years, going from a distribution group to an industrial group operating in three sectors: food, hygiene and health.
The second unit, Building Logisitcs, is our logistics hub, which benefited from an injection of capital from STOA, a French infrastructure fund, allowing us to expand our capacities and integrate all the links of the supply chain, including transport, transit and consolidation. This strategy aims to position us as a "full service provider" in the field of logistics, in preparation for our planned IPO for Building Logistics in 2027, following that of Dislog in 2024. The third unit is focused on marketing with WB Africa, specializing in communication, creativity, media space buying and digital marketing. She occupies a special place on the stage, allowing us to represent the Publicis group in all areas of the marketing value chain. Finally, our fourth unit works in real estate, recently named Kaya Immobilier, which will pave the way for us to become a major player in real estate over the next five years.
This strategic vision is based on significant financial resources, through capital openings such as that made with Méditerrania Capital for Dislog, STOA for Building Logistics, and Amethis for WB Africa, as well as through fundraising. We are now taking a new step by launching fundraising on an international scale, by soliciting international and European institutions, in particular the EBRD. This demonstrates the solidity of our current financial foundations, for which we are honored.
Dislog is resolutely focused on respecting the environment, what does this vision bring to the group's development?
Dislog's environmentally friendly vision makes a significant contribution to the group's overall development.
This approach allows us to access European funding, thus strengthening our financial capacities to support our ESG (Environmental, Social, Governance) initiatives.
We are committed to improving our ESG policy by promoting the green economy and the use of clean energy, while implementing internal policies aimed at promoting equal opportunities between men and women, encouraging diversity, and to guarantee a safe working environment by preventing any form of harassment.
The creation of a department dedicated to ESG demonstrates our desire to achieve the highest global and European standards.
We aspire to cultural change,
What is the weight of the pharmaceutical activity in the group?
We entered this sector precisely 16 months ago by making several strategic acquisitions.
We acquired companies such as Cosmopharm, Steripharma and Somapharma, while grouping our pharmaceutical distribution activities under the Dislog Santé entity, particularly in the dermo-cosmetics sector.
We have just added (editor's note: Monday September 25) to our portfolio the company Africacare, specializing in medical devices.
Today, our group of companies constitutes Dislog Group Healthcare, with 300 employees and generating a turnover of 500 MDH, which represents approximately 18% of the group's activity in terms of turnover and 30% of its profitability.
What are the next steps?
The H&S Group focuses on two essential pillars.
The first is to continue the consolidation and growth of Dislog Group's industrial activities, particularly internationally, in preparation for its IPO.
The second major pillar is the realization of the development of Building Logistics.
This involves the strategic acquisition of companies throughout the logistics value chain, in order to be able to offer a full range of services to our customers.
This range of services extends from upstream importation to downstream distribution, covering areas such as transit, consolidation, storage, transportation, and even distribution of FMCG products, whether dry or under temperature control.
---
source: https://www.infomediaire.net/
---