Nigeria : With political will, hard work, agric can solve IGR problems, says Osinbajo
16 March 2022 / News / 54 / Fares RAHAHLIA
---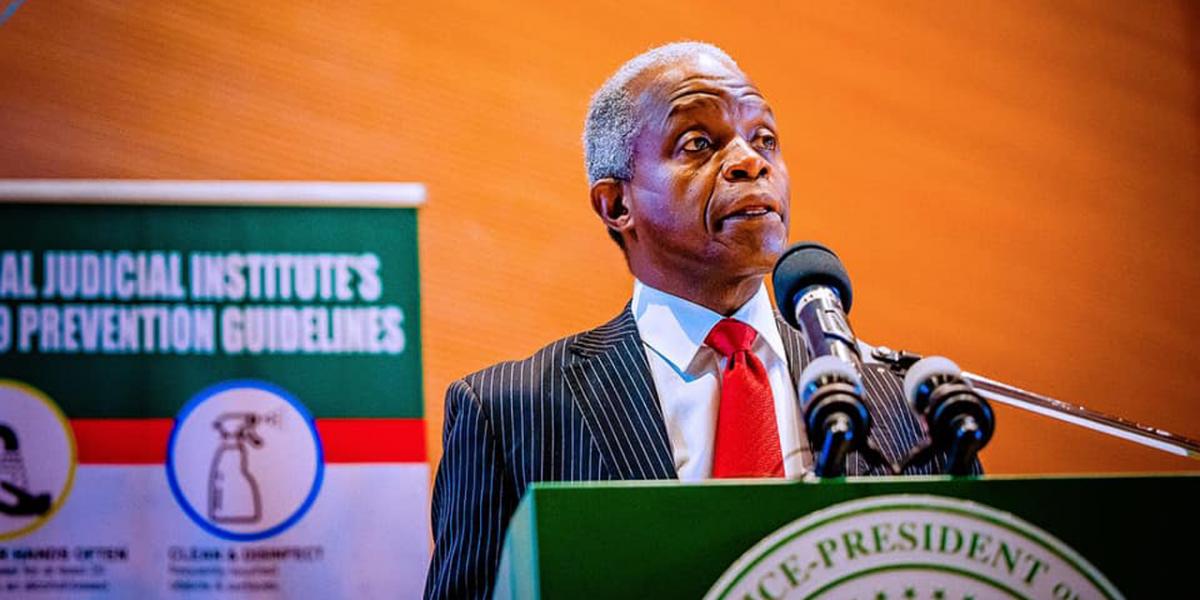 VP receives delegation from devt agency for S' West states
Amid tight fiscal revenue generation, especially in states of the federation, agriculture can be a significant contributor to government coffers, boosting resource mobilisation, said Vice President Yemi Osinbajo.
He stressed that all it takes is hard work and dedication from all stakeholders in the sector. Osinbajo made this known while interacting with a delegation from the Development Agenda for Western Nigeria (DAWN) Commission, which was on a courtesy visit to the Presidential Villa, Abuja, yesterday.
The Vice President, who spoke after listening to a presentation on the commission's framework for sustainable agricultural transformation in the states, said: "Agriculture can be the solution to a lot of our internally generated revenue (IGR) needs and a lot of our resource needs; it has been proven so many times that it is possible."
Making reference to what was obtainable in the 1950s and 60s, in the agricultural sector in the then regional governments, the Vice President said: "The truth of the matter is that the difference between then and now is the political will. There is no question at all that there is far more information today than there was then. But someone has to have the will to do it.
"There is no question at all, that any part of Nigeria, if there is sufficient dedication and hard work, can feed the entire country. There are smaller countries not up to the size of one state in Nigeria that are producing enough and exporting produce to other parts of the world."
Earlier in his remarks, Director-General of DAWN, Mr. Seye Oyeleye, briefed Osinbajo on efforts made over the years, reporting that the commission has developed blueprints for development of the health and education sectors in the six states of the South West.
He also cited the revitalisation of cocoa production and framework for sustainable agricultural transformation in the region, among achievements recorded by the commission in the nine years of its establishment.
In the presentation of the agricultural transformation plan, Mrs. Abiodun Oladipo, a member of the delegation, said the commission aims to facilitate the operationalisation of existing Staple Crop Processing Zone (SCPZ) master plans, as part of the broad objective of transforming farming in the region.
---
---