Algeria: Senegal invites Algerian companies to invest in the Senegalese agricultural sector
Algeria: Senegal invites Algerian companies to invest in the Senegalese agricultural sector
14 August 2023 / News / 210 / Admin-23
---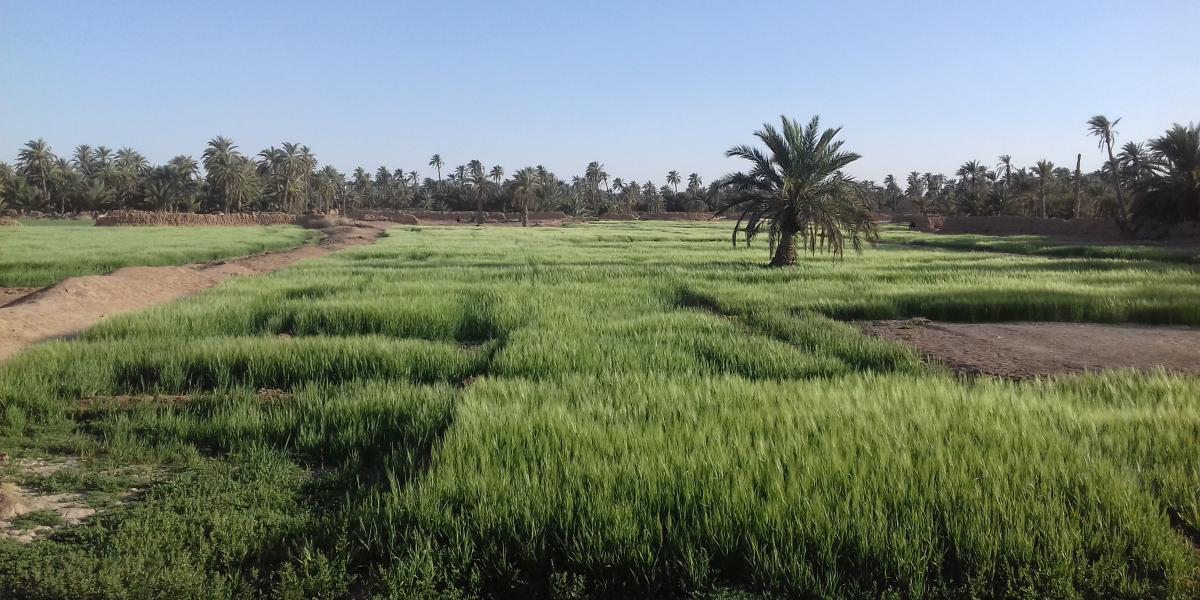 Guest of honor at the 21st edition of the International Exhibition of Agriculture, Livestock and Agro-Industry (Sipsa Filaha) which is held at the same time as the 1st International Exhibition of Agrifood and agro-industry in Africa (Agro-Food), from May 22 to 25, 2023 at Safex (Algiers), Senegal occupies a 180 m2 pavilion which brings together Senegalese companies, SMEs and startups.
Abdoulaye Badiane is the commercial manager of Ametrade Senegal. He affirms the wish of his country that Algerian investors are interested in Senegalese agriculture and launch investments in the country: "We came here to express our wish that Algerian companies come to invest in Senegal".
According to Mr. Abdoulaye, Senegal is in the process of structuring its agricultural sector and wishes to benefit from the experience of Algeria, which has mechanized agriculture: "Agriculture in Senegal is being organised. Before, we talked about peasants but now real farmers. They have understood the importance of investing in the agricultural sector, which calls on countries that have made good progress in this sector, such as Algeria, which has mechanized agriculture".
This collaboration would allow Senegalese entrepreneurs to soak up the Algerian experience and develop the agricultural sector but also livestock, fishing and agro-industry. This with an even broader objective of "enabling Africa to achieve food security and self-sufficiency".
The commercial representation also takes advantage of the Sipsa Fair to promote the SIAGRO (International Agricultural Fair for West and Central Africa), which will be held from November 30 to December 2 in Senegal. This 13th edition will have as its theme the development of agricultural innovation systems to achieve food sovereignty. Senegal wishes to strengthen commercial relations between the structures of the two countries, in collaboration with Sipsa Filaha and the think tank GRFI Filaha Innove.
Senegal highlights its fertile lands, its fresh water resources, its favorable climate and its potential market to encourage Algerian investors to set up in the country.
According to Mr. Abdoulaye, Senegal has a considerable area of ​​arable land, easily accessible for investors interested in agriculture. This offers opportunities to develop large-scale agricultural projects.
Also, the country has sufficient fresh water resources to support agriculture and livestock. Similarly, Senegal enjoys a sunny climate and favorable conditions for agriculture.
Senegal imports certain Algerian products in the livestock sector such as cattle (meat). Also, Algerian dates have a demand on the Senegalese market. For its part, Senegal exports mangoes to Algeria and other African countries.
Yesterday, the Minister of Energy and Mines, Mohamed Arkab, received the Minister of Agriculture, Rural Equipment and Food Sovereignty, Aly Ngouille Ndiaye. The two officials discussed ways to strengthen and develop bilateral economic cooperation in the energy and mining sectors. They also examined the cooperation and investment opportunities between companies of the two countries in the production and distribution of electricity, with particular emphasis on the production of renewable electricity to supply farms and perimeters. agriculture, and on the use of Algerian expertise in this area.
The 21st edition of the International Fair for Agriculture, Livestock and Agro-Industry (Sipsa Filaha) was inaugurated today by the Minister of Agriculture and Sustainable Development, Mohamed Abdelhafid Henni. In addition to Algeria and Senegal, it has 38 other countries. France is present with 23 companies.
---
source: https://www.algerieinvest.dz/
---