Nigeria to manufacture rice wine soon, stop importation
09 May 2022 / News / 339 / Fares RAHAHLIA
---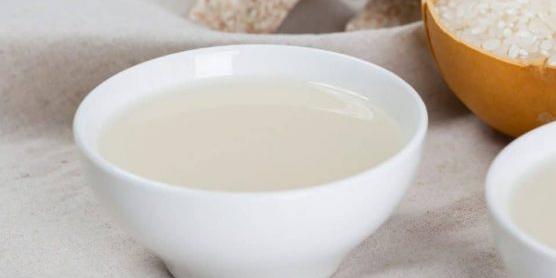 Plans are underway by stakeholders in the rice production value chain to begin the manufacturing of rice wine, the National Secretary, Rice Farmers Association of Nigeria (RIFAN), Dr Livinus Nwangwa has said.

Nwangwa, who disclosed this while speaking to The Guardian in Abuja yesterday, hinted that Nigeria has also stopped the importation of rice.
He hinted that not only is Nigeria getting ready to join rice exporting countries, he claimed that Nigeria is also exploring the possibilities of using rice as a by-product for other consumables.

"Rice is not only good for eating. There is rice wine, and rice cake amongst other products. For example, rice wine is very nice and tastes so good. Rice wine is well developed in Japan where I studied rice development. RIFAN is spearheading the manufacturing of rice wine in Nigeria.
"The process is already ongoing. Rice wine goes through the same fermentation process wheat, sorghum and malt go through to make wine. We have had a series of meetings with the Ambassador of Japan and his team on this issue. We are trying to go to Japan and Thailand to get this done," he said.

While applauding the Federal Government for providing the necessary support through the Central Bank of Nigeria (CBN), he added that the support is responsible for the achievements rice farmers have recorded so far.

He accused foreigners of repackaging Nigerian rice as imported, saying, "Nigeria no longer import rice. What we see now is that foreigners buy our rice and repackage into foreign bags as 'foreign rice'. Nigerian rice is almost of the same standard as imported.
Most of the imported rice in our markets are locally produced but re-bagged and rebranded as foreign rice. We all know that the CBN no longer give foreign currency for the importation of rice."

The RIFAN scribe, who explained that the interventions of the CBN have eased access to loans by rice farmers, added that the walls between farmers and commercial banks have been broken.

"The CBN gives us everything we require to go into rice farming. The Nigeria Incentive-Based Risk Sharing System for Agricultural Lending (NIRSAL), which was established by the CBN interfaces between farmers and commercial banks to access loans without stress. Before now, commercial banks made it very difficult for farmers to obtain loans because they will say farmers are poor and had no collateral. For anyone who genuinely wants to be a farmer, and has a passion for it, the sky is the limit for such a person. Barriers to success have been removed by the government," he explained.

He insisted that Nigeria could now compete with any rice grown and processed from any part of the world, saying some foreign rice growers are coming to Nigeria to establish rice-processing companies.

Nwangwa insisted that the rice pyramid hosted in Abuja was a great success that showcased the huge potential Nigeria has in rice production.

He described the festering insecurity in the country as a huge challenge confronting farmers not only in the northern part of the country but countrywide.
---
---