Nigeria : KUST sets to roll out new water powered cooking stove
08 April 2022 / News / 330 / Fares RAHAHLIA
---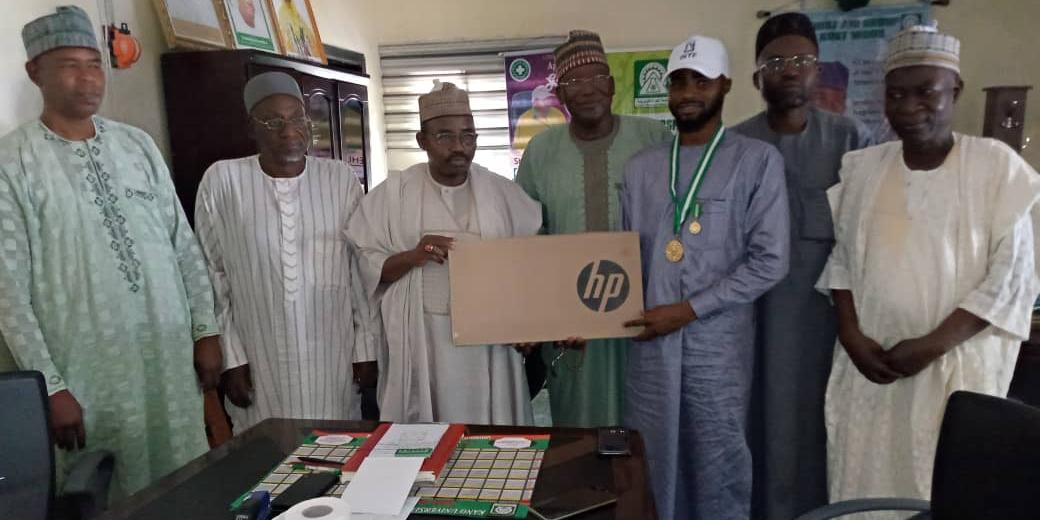 Inventor gets presidential award
New technology celebrated at national science exhibition
To institutionalise its own local content, Kano University of Science and Technology, Wudil, has concluded plans to roll out full commercialisation of its water powered cooking stove.
The Commercialisation of the new technology, recently invented by one of the products of the university, is to showcase the developmental stride of the institution in technology.
The inventor of the technology, Yusuf Shamsudeen, a chemistry graduate of KUST, has written the university's name in gold and on the global scene, especially among prestigious institutions providing local content solution.
The inventor had represented KUST during the recent National Science exhibition organised by the federal ministry of science and technology, Abuja, where the new technology was showcased and categorised among top best innovations at the exhibition.
Unveiling the new ambassador of the university before the management team yesterday, the Vice Chancellor, Professor Shehu Alhaji Musa, disclosed that the new invention remain another important mile stone in the history of the university under his stewardship.
Professor Shehu said the innovation emanating from the university has further demonstrated the intellectual strength of KUST in the area of research, innovation and technology, adding that the institution is committed to providing practical solution to national challenges.
Apart from the Water Powered Cooking Stove, the Vice Chancellor disclosed several other technological innovations being invented by other students of the university, which are presently at various stages of completion.
Shehu maintained that the university has commenced the process and procedure of protecting the intellectual property of the technology.
He said the management is partnering with a private owned energy firm to create new source of income for the university through a full commercialisation of the technology.
According to the VC, the inventor of the technology would be fully incorporated into economic gain with significant percent in form of royalty.
He applauded the effort of Yusuf Shamsudeen for showing the university's name in greater light, just as he pledged commitment to support him in other endeavours in future.
Yusuf had earlier won the National Youth Service Corps (NYSC) presidential award, an opportunity that granted him automatic scholarship to enrol for his master degree and PhD programme, besides the immediate employment offer already secured with federal ministry of environment, Abuja.
---
---