Egypt : TBS aims to double bakery sales to EGP 1bn
25 March 2022 / News / 215 / Fares RAHAHLIA
---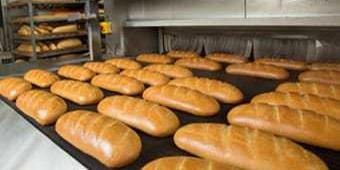 Sameh El-Sadat, the Managing Director of The Bakery Shop (TBS), revealed that the company is in the final stages of negotiations to obtain financing worth EGP 500m from three banks operating in the local market.
El-Sadat told DNE that the company aims to launch a new production line, which will be the company's second, pointing out that the first production line achieves sales of EGP 500m.
He explained that the company aims to double its bakery sales volume to reach EGP 1bn in total sales after launching the new line.
He stated that the company's entire production is directed to the domestic market.
El-Sadat said that his company is unlikely to export at the moment, and pointed out that TBS owns a group of bakery brands working in the food field.
He revealed that the company owns about 110 branches nationwide, and has a supply business. It supplies a number of brands in the Egyptian market.
The ownership structure of TBS is divided between a number of partners, most notably Intro Group, and a number of individual investors, including Sameh El-Sadat, Tarek El-Nazer, Basil Mashhour, and Yasser Abdel Salam.
In August 2017, Intro Group acquired about 50% of the shares of TBS and the "Four Fat Ladies" chain.
---
---