Egypt's desalination plants capacity spikes to 917 km3/day from 80 km3/day in 2014: Ministry
Egypt's desalination plants capacity spikes to 917 km3/day from 80 km3/day in 2014: Ministry
21 April 2022 / News / 340 / Fares RAHAHLIA
---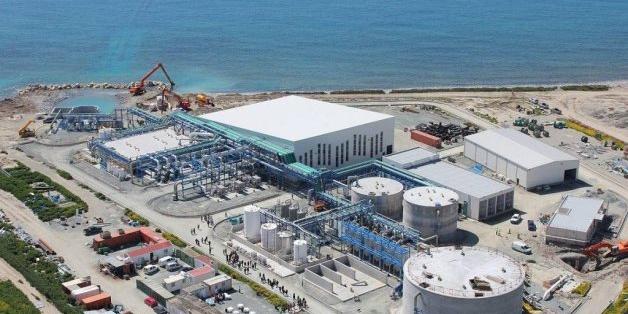 CAIRO – 20 April 2022: Capacity of seawater desalination plants in coastal cities has increased currently to 917,000 cubic meters per day from only 80,000 cubic meters per day in 2014, Deputy Minister of Housing for Infrastructure Affairs Sayed Ismail said.
Ismail made the statements during the launching ceremony of the recently announced partnership between the Egyptian Ministry of International Cooperation and CNN.
The country has established 82 desalination plants since 2014 and is working on constructing 14 new plants with a capacity of 518,000 cubic meters per day, Ismail said.
This comes as part of the 2020-2025 plan to provide around 8.5 million cubic meters of desalinated water per day, Ismail said.
The country also established 510 bilateral and triple sewage treatment plants with a total capacity of 16.3 million cubic meters per day and an actual capacity of about 14.4 million cubic meters per day, Ismail said, adding that work is also underway to raise the efficiency of the existing treatment plants.
Egypt's Ministry of International Cooperation and CNN International Commercial (CNNIC) has announced their collaboration on a new global advertising campaign, Building Forward: Stories from Egypt.
The campaign will highlight the country's international partnerships for sustainable development. It illustrates Egypt's collaboration with bilateral and multilateral development partners and international financial institutions that fosters multilateralism to push an inclusive, digital and green economy.
Under Egypt's Global Partnerships Narrative - centered on people at the core and projects in action and purpose as the driver - the campaign focuses on telling the country's development stories across different sectors including: transitioning to renewable energy, advancing sustainable transportation networks, optimizing the use of water resources, and supporting entrepreneurship and women's economic empowerment.
CNNIC's global brand studio Create has produced a suite of advertising assets for distribution across CNN's multiple platforms. A collection of fact-file films, running on TV and digital, will demonstrate the strength and diversity of projects in industries such as energy, STEM schools, transportation and wastewater management, showing the positive effects throughout Egypt and how these initiatives led to international recognition that further advanced international partnerships and mobilized investment.
Minister of International Cooperation Rania Al-Mashat has expressed her enthusiasm for partnering with CNN, underscoring that "Egypt's leadership is keen on fostering transparent and interactive engagement with all stakeholders to exchange experiences, build consensus, and ensure effective coordination.
---
---