Egypt : Progress rate of canal lining, drip irrigation introduction in Egypt revealed
28 April 2022 / News / 285 / Fares RAHAHLIA
---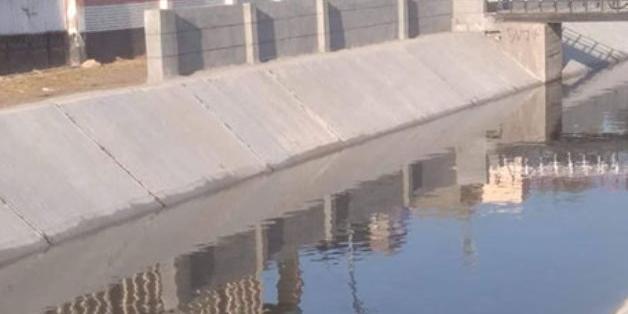 Cairo – 27 April 2022: The Ministry of Irrigation and Water Resources indicated Wednesday in a press statement that the lining of canals extending on a total of 4,985 kilometers (up from 4,000 in January) has been completed, including 1,702 kilometers within Decent Life initiative.
What's more, the lining of 4,039 kilometers of canals, including 1,516 kilometers within the initiative, is still underway, while funding has been secured for lining other 2,874 kilometers.
Minister Mohamed Abdel Aty had stated in 2021 that the first phase of canals lining targeting 7,000 kilometers and worth LE18 billion will be over on June 20, 2022.
The statement also pointed out that drip irrigation has been substituted for flood irrigation across 1.35 million (up from one million) feddans (one feddan equals 4,500 square meters).
The costs of the introduction of such system in agricultural lands are assumed by the farmers, but they are given the option that the ministry pays on their behalf on the condition that they pay back in installments with zero interest.
In a another context, Minister Abdel Aty stated earlier in April that almost LE2.7 billion were spent on flood control projects in FY2021/2022.
Those include protection of Alexandria coasts, Citadel of Qaitbay, fence of Montaza Palace, Saqalat area at Abou Qir Bay, coastal area northern Berket Gelyoun at Kafr El Sheikh governorate, western Gamasa at Daqahliyah governorate, coastal area at Kafr El Sheikh governorate, and Marsa Matrouh coasts and bay.
The ministry also dredged Rashid Estuary at the governorates of Kfar El Sheikh and Beheira.
The ministry is carrying out measures taken to enhance the irrigation system, and coexistence with the negative impact of climate change.
Those steps include the lining and cleaning of canals, transformation into drip irrigation, recycling of wastewater, flood protection structures, and beach protection structures among other projects and initiatives.
---
---