Egypt releases $15 bln in imported goods from ports in Q1 2023
20 April 2023 / News / 242 / Admin-23
---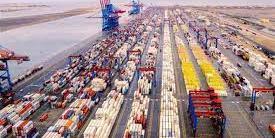 The Egyptian government has released $15 billion worth of goods that were stranded at ports during the first quarter of 2023, said Head of the Egyptian Customs Authority El-Shahat Gatoury, according to Asharq Business.

Gatoury added that goods worth between $4 billion and $5 billion are being released from ports on a monthly basis.
Imported goods valued between $10 and $15 billion were stranded at ports in the latter part of last year, in part due to foreign currency shortages required to secure their release from customs.
However, the government intervened to secure the release of billions of dollars worth of goods in December and January.
---
source: https://www.dailynewsegypt.com/
---