Egypt : Algerian President praises Egypt's role in Arab nationalism
25 April 2022 / News / 282 / Fares RAHAHLIA
---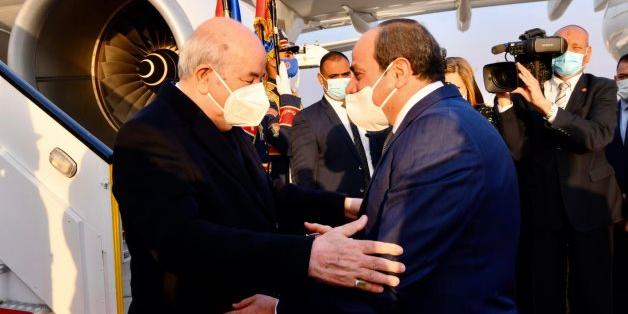 CAIRO – 24 April 2022: In an interview with local media held on Saturday, Algerian President Abdelmadjid Tebboune praised Egypt, saying that Egypt is a sister nation due to it role in Arab nationalism besides Algeria and Saudi Arabia.
The Algerian president affirmed that all Arab countries have confirmed their participation in the upcoming Arab summit due to convene in Algeria next November.
Algeria, along with other Arab countries like Egypt, took diplomatic moves and contacts to reinstate the Syrian membership to the Arab League.
Syria's membership in the Arab League was suspended in 2011 following the Syrian revolution against President Bashar al-Assad. They also made consultations regarding Syria's attendance at the upcoming Arab League Summit in Algeria.
Early March 2021 at a ministerial meeting for Foreign Ministers of the Arab League, Shoukry called for re-thinking of Syrian membership of the Arab League.
In January 2022, President Abdel Fattah El Sisi received his Algerian counterpart Abdelmadjid Tebbounewho paid Egypt a two-day visit, said Egyptian Presidency in a statement.
"The two presidents also directed to intensify coordination during the coming period to activate the mechanisms of joint Arab action, within the framework of the League of Arab States. In this context, President Abdel Fattah El-Sisi welcomed Algeria's hosting of the upcoming Arab summit, expressing confidence in its success to host the summit's work in an optimal manner, as the summit is an important station for unifying Arab visions on various issues and strengthening frameworks of cooperation and coordination among Arab countries," the Egyptian Presidency said in the statement.
---
---