South Africa : These jobs offer the most work-from-home options in South Africa
18 April 2022 / News / 382 / Fares RAHAHLIA
---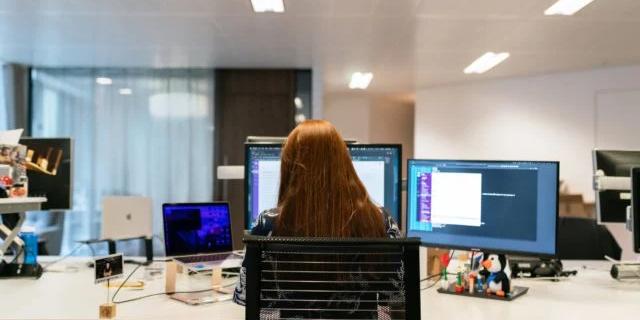 Jobs portal CareerJunction has published its Employment Insights for February 2022, revealing current remote working trends in South Africa.
"As a result of Covid-19, remote work opportunities have become the new norm globally," said CareerJunction.
The career specialist stressed that businesses are looking to employ people remotely to save on office overhead costs and increase the attractiveness of working for their organisations. The Career Junction Employment Insights Report offers an analysis of the supply and demand trends in the online job market and represents online labour dynamics in South Africa.
The report is based on data gathered from over 5,000 of the country's top recruiting agencies and employers – put together by the Saongroup South Africa.
CareerJunction showed that 2% of South Africa's vacant jobs across the country are full-time work-from-home options.
"The freedom of working remotely improves work-life balance for many employees by reducing commutes and allowing for more time for domestic duties or a lunchtime gym session," said Career Junction.
The trend towards remote work can be seen by companies such as multinational information technology consultancy and servicing company Accenture which is set to make hybrid working and working from home a permanent fixture in South Africa.
"When we look at the future, we think work will now predominantly be done remotely and that flexibility is going to be a key driver. We aim to make sure that our people keep a balanced life at work and home to support our clients," said Accenture.
According to CareerJunction, compared to January 2020, in South Africa, there are 46 times more vacancies with the option of working from home.
The following sectors are offering more remote job opportunities:
Information Technology

Finance

Business and Management

Sales

Admin, office and support

When comparing hiring activity over the last three years, CareerJunction found that the information technology sector seems to have recovered from the slowdown in recruitment activity due to Covid-19.

In the early parts of 2022, the information technology, finance and business and management sectors all seem to be at a point where there are more job vacancies than the year prior.

Office spaces forced to adapt as employees shun the 9 to 5 in South Africa

Commercial property groups dealing in corporate office space, hit hard by the Covid-19 pandemic and two years of lockdown, are shifting their business models to focus on the growing need for flexible working spaces.

With the Covid-19 pandemic now entering an endemic phase, and only a few lockdown restrictions remaining in place, experts believe many South Africans will start making their way back to offices across the country.

However, they say things will never be like they were before, with many businesses looking at hybrid models of working – or some allowing a permanent work-from-home shift.

Big telcos like MTN and banks like Standard Bank are adopting permanent hybrid work-from-home policies, while other groups like Nedbank are allowing employees to work from home permanently.

Several surveys have shown that most employees don't want to return to normal (pre-Covid) office hours and are willing to quit their jobs to avoid it.

This is a reality that property groups are already bracing for, with both Growthpoint Properties and Attacq making mention of these trends in their interim results.

Both groups have been hit by the pandemic, with rising vacancies and a knock to rental income from businesses forced to close shop over the last two years. While they report that things are shifting, and people are getting back to work, this is trending alongside a shift to smaller workspaces, reduced headcounts, and tougher rent negotiations.

Vacancies

In its results presentation for the six months ended December 2021, commercial property group Growthpoint noted a significant increase in office vacancies in the period, driven by the Covid pandemic and companies adopting work-from-home policies.

Vacancies shot up to 21.2% over the period, concentrated on specific nodes in Gauteng, spread across multiple buildings. Sandton, which represents 21% of the group's GLA portfolio, saw vacancies of up to 26%.

This hit renewals hard, Growthpoint said, with tenants continuing to negotiate for lower increases while consolidating their businesses, reducing headcount, and downsizing to reduce costs.

However, counter to many narratives of work-from-home becoming the norm, Growthpoint noted that vacancies appear to be levelling off. The group is seeing an increase in enquiries, with more tenants looking to return to the office.

"Work-from-home is not proving sustainable in the long term, and tenants are returning to the office with flexible arrangements," it said. "Tenants are more focused on sustainable and efficient buildings and are trading up for better quality."

Adapting

Attaq is seeing a similar trend. The group said that a shift among tenants and customers had forced it to reassess its business within the real estate sector. This has led to the increased adoption of 'flexible' working spaces within its portfolio.

"Trends such as online shopping, work-from-home and hybrid working models have really pushed us to think differently about how we interact within the real estate sector, particularly in our developments and how we service clients in these safe, connected spaces," it said.

This has led to the emergence of 'collaboration hubs' in the office space sector. These hubs focus on space optimisation, convenience and space-as-a-service – and are a concept that was in the making pre-Covid-19.

"However, the global pandemic accelerated their relevance as clients sought flexible solutions to both space requirements and leases. This innovation saw Attacq improve office utilisation rates towards the end of the previous calendar year, especially as businesses started implementing return-to-work policies and hybrid working models," it said.

Despite collaboration hubs becoming more prolific, occupation rates remained relatively low, at 82.7% (i.e., a vacancy rate of 17.3%).

Attacq recently announced its partnership with IWG (Regus and SPACES in South Africa) to collectively expand its service offerings, responding to the varying office needs and the emerging 'hybrid' shift.

Starting with Lynnwood Bridge Precinct and then the Waterfall City precinct, Attacq is broadening its footprint, offering flex-space options, which IWG will manage, it said.






---
---