South Africa : New driver's licence to be introduced in South Africa in the next 18 months: Mbalula
South Africa : New driver's licence to be introduced in South Africa in the next 18 months: Mbalula
16 March 2022 / News / 226 / Fares RAHAHLIA
---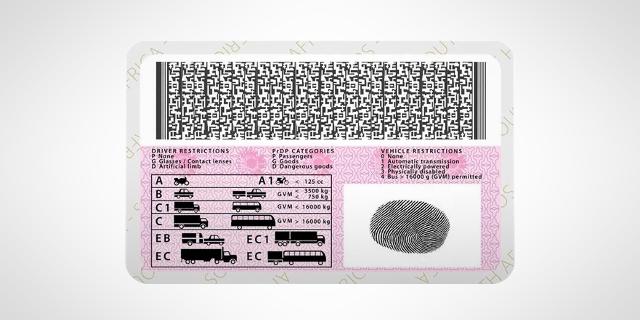 Transport minister Fikile Mbalula has confirmed that South Africa will get a new driver's licence card before the end of next year.
Responding in a recent parliamentary Q&A, Mbalula said the card will officially be launched in October 2023. He added that the project is being spearheaded by the Driving Licence Card Account (DLCA) which is the trading entity responsible for the production of driving licence cards in South Africa.
Mbalula said the design for the new driving licence card has now been completed and is undergoing a cabinet approval process.
The DLCA has previously indicated that the new licence will be aligned closer to international practices, with the new card also allowing for the incorporation of new technologies. The actual design of the card will also be changed.
"The introduction of the new driving licence involves a new design of the driving licence card, and the re-engineering of processes to allow for agility and focus on delivering services efficiently and quickly," the DLCA said in its 2021 annual performance plan.
"The project will allow for the adoption of digital technologies such as blockchain and other related technologies which will form the platform an integrated transport system."
In a separate Q&A, Mbalula reiterated that his department will not extend the grace period for motoring licences in South Africa beyond 31 March.
The minister said that motorists who continue to drive with expired licences past this date will face fines and possible prosecution.
The national Covid-19 lockdown imposed on the country in 2020 and 2021 forced licencing centres to close, resulting in a massive backlog of expired vehicle and driving licences.
This was compounded after the country's only licence printing machine broke down at the end of 2021, leaving approximately half a million South African motorists stuck with expired driving licence cards.
Mbalula had previously extended expired licences to 31 March 2022 due to delays caused by the Covid-19 pandemic which meant motorists could not visit licensing centres. This grace period covered all documents which expired in the period between 26 March 2020 and 31 August 2021.
---
---