Morocco, Digitization of payments: Crédit Agricole Maroc launches CAM Pay
20 April 2023 / News / 507 / Admin-23
---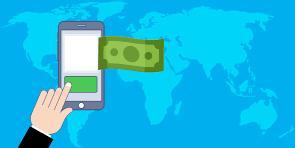 Innovation: The launch of this new mobile payment service reinforces the commitment of Visa and cam to introduce the latest innovations in payment.
A first in Morocco and Africa. Crédit Agricole has launched the tokenization service for all its payment cards, reinforcing its commitment to providing its customers with state-of-the-art payment solutions. This innovation is indeed the result of a partnership between Crédit Agricole du Maroc and Visa, an international player in digital payments. By digitizing Visa payment cards via the bank's CAM Pay mobile solution, Crédit Agricole du Maroc is improving the customer experience and facilitating their transactions. It thus offers them an innovative, fast and secure payment experience. "We are delighted to launch this new service in partnership with Visa.
The digitization of payment cards is an important step in transforming the payment experience for our customers," said Abdelmounaim Dinia, CEO of Crédit Agricole du Maroc. "Our daily leitmotif is to democratize access to digitalization for all of our customers and to promote financial inclusion via digital". On the Visa side, its Managing Director Sami Romdhane says: "We operate through valuable partnerships with key players such as Crédit Agricole du Maroc, partnerships that bring practical, advanced and exceptional digital payment solutions to consumers in Morocco. This collaboration with Crédit Agricole du Maroc offers a fast, secure and transparent payment experience." And to specify that "the launch of tokenization on CAM Pay is a concrete example of the development of strategic partnerships with key financial institutions, in order to bring the latest innovations in terms of payment to the Moroccan market".
Indeed, CAM Pay is one of the first solutions for the digitalization of payments in Morocco and in the region. This digitization responds to a need born during the pandemic, a period during which consumers strongly restricted the use of cash, which resulted in the emergence of digitized card solutions to meet consumer demand for fast, convenient and contactless payments.
The launch of this new mobile payment service reinforces the commitment of Visa and Crédit Agricole du Maroc to introduce the latest payment innovations in Morocco and to encourage the adoption of digital payment solutions in order to provide a of high quality payment to their customers.
Thanks to this mobile payment solution, holders of Crédit Agricole du Maroc/Visa bank cards will now be able to digitize their cards and make electronic payments in a secure and transparent manner, directly from their smartphone.
---
source: https://aujourdhui.ma/
---