SOUTH AFRICA:Nedbank reports surge in digital as it scales down physical footprint
10 March 2022 / News / 210 / Fares RAHAHLIA
---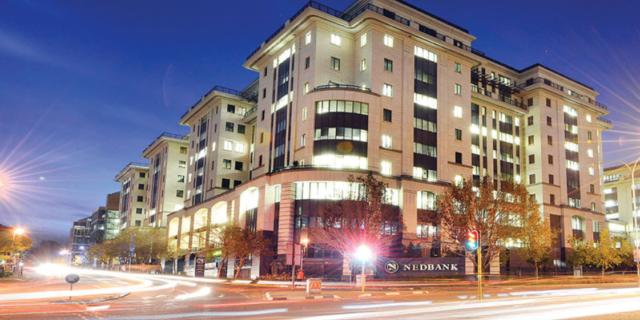 Nedbank Group says it delivered a strong financial performance for the year ended December 2021 with headline earnings up by 115% to R11.7 billion from the prior period, but still 7% below 2019 levels.
Headline earnings growth was driven by significantly lower impairments, a higher net interest margin, a recovery in non-interest revenue growth, disciplined expense management and a stronger financial performance from the group's associate investment in Ecobank Transnational Incorporated (ETI).
Financial highlights include:
Headline earnings R11.67 billion, up 114.9%

Revenue R57.53 billion, up 6.1%

Expenses R33.64 billion, up 5.9%

Diluted headline earnings per share 2 362 cents, up 112.2%

Headline earnings per share 2,410 cents, up 114.0%

Basic earnings per share 2,317 cents, up 223.2%
The group declared a final dividend per share of 758 cents, having not declared a dividend in 2020. The full-year dividend per share was 1,191 cents.
Nedbank chief executive Mike Brown said that the operating environment in 2021 was more supportive for Nedbank and its clients as the local economy bounced back faster than most forecasters expected.
In the third quarter, the negative impacts of a prolonged third wave of Covid-19 infections, tighter lockdown restrictions, the July civil unrest in parts of the country, and frequent power outages weighed heavily on economic activity but trading conditions improved in the last quarter of 2021.
"The importance of accelerating structural reforms and energy supply security cannot be overemphasized, and they remain key to unlocking faster economic growth and job creation in SA over the medium-to-longer term," he said.
A large driver of the group's profitability is a 50% reduction in impairments over the period, cut from R13.12 billion in 2020 to R6.5 billion in 2021.
The bank said it was also able to contain expenses in the year, which was attained through reducing operational costs. This includes an 8% reduction in the number of permanent employees, from 28,271 in 2020 to 26,861 in 2021.
It also reduced its branch footprint to 538 from 549 in 2020, and 604 in 2018. Branch space is also being reduced, it said.
The bank said it is optimising its infrastructure for a more digital world, which includes shrinking its own physical property and adopting hybrid working practices, all while pushing more of its services online and promoting digital payments.
Digital push
Nedbank reported strong growth in its digitally-active client base throughout the year, which now stands at 2.3 million, up 11% from the prior year. This segment represents 36% of Nedbank's total client base (~6.4 million) and 64% of main-banked clients (~3.6 million).
The Nedbank Money app – a suite of services that aims to make banking more convenient for its retail clients – is actively used by 1.6 million clients, up by 38% (2020: 1.2 million). Transaction volumes on the Nedbank Money app increased by 54% and transaction values increased by 72% when compared to full-year 2020, the bank said.
The Avo digital marketplace and e-commerce platform, which launched in June 2020, signed up more than 675,000 consumers by December 2021, along with over 20 250 businesses registering and offering their products and services.
"Product orders continue to grow exponentially, with 3x year on year growth of gross merchandise value. At the start of March 2022, Avo exceeded 1 million clients," the bank said.
Russian invasion
Nedbank said that the global economic landscape looks "murkier" due to Russia's invasion of Ukraine.
"Initial expectations were for another year of relatively robust global growth as we emerge from the impacts of Covid, with the IMF forecasting 4.4% growth for 2022. However, downside risks have increased significantly following Russia's invasion of Ukraine.
"We strongly condemn the violence and are deeply concerned by the devastating loss of lives we are witnessing," Brown said.
While Nedbank has no direct exposures in the region, the conflict is likely to push global oil prices higher for longer, adding further fuel to the global inflationary fire already raging on the back of persistent supply shortages, disruptions to global logistics and transport networks, and the lingering impact of the pandemic.
Surging global oil prices amid already high and rising inflation will erode households' purchasing power, companies' profits and investors' returns, weighing on confidence and slowing global growth in the process.
After a strong South African GDP rebound in 2021, Nedbank forecasts the country's GDP to increase by 1.7% in 2022
---
---