South Africa looking at introducing 'digital rand'
07 April 2022 / News / 380 / Fares RAHAHLIA
---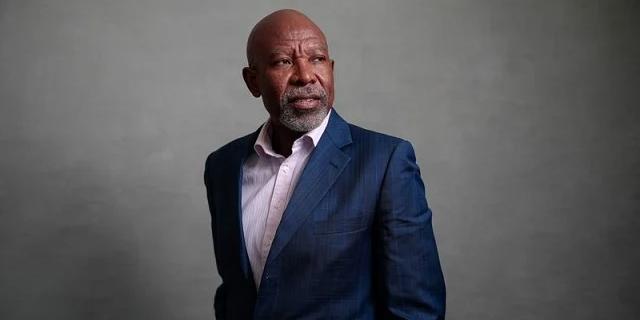 The South African Reserve Bank (SARB) is actively experimenting with digital currency and distributed-ledger technology, but this cannot be done in isolation from the wider financial industry, says governor Lesetja Kganyago.
Kganyago was speaking on the findings of Project Khokha 2 on Wednesday (6 April) – a project which aims to explore the use of tokenised money, blockchains and digital currency in South Africa.
A distributed ledger is a digital record of transactions and contracts maintained in a decentralized form across different locations. The technology underpins cryptocurrencies such as Bitcoin and is being experimented with in large parts of the global financial system.
DLTs are currently most closely associated with blockchains – the system underpinning cryptocurrencies like Bitcoin. However, blockchain technology is only one type of application of DLTs.
"We recognise that digital currency innovation cannot be explored in isolation. The SARB continues to draw on the insights emerging from various initiatives, including (but not limited to) our ongoing study into the feasibility, desirability and appropriateness of a retail central bank digital currency (CBDC), to enrich our understanding of digital currency implications."
He added that the Reserve Bank's experimentation during Project Khokha 2, saw the central bank develop two forms of tokenised money to allow for settlement:
The first form of money was a tokenised form of central bank money which was a liability of the central bank issued onto a specific DLT owned and operated by the SARB in the PoC. This form of money was used to purchase SARB debentures in the primary market.
The second form of money was issued by commercial banks as a stable coin and used for purchasing SARB debentures in the secondary market.
"The insights gained through practical exploration should lead to greater regulatory clarity – both for innovators and for regulators – and should be in the broader interest of ensuring a level playing field for all market participants, Kganyago said.
Regulators should move with caution when considering developments before amending rules and should be "fully appreciative" that regulated entities need clarity to commit to distributed-ledger markets, he said.
Digital dollar
US federal reserve Chair Jerome Powell outlined four qualities a hypothetical digital currency in the US must have while adding that no final decision has been made on whether to proceed with creating one.
Speaking at an event in March, Powell said a central bank digital currency would need to:
Ensure user privacy;

It would need to be "identity verifiable," similar to the way US bank accounts are identifiable to prevent money laundering;

It would need to be "intermediated," or widely embraced by the current banking system;

Serve as a widely accepted means of payment.
The Fed chair warned that crypto assets "have been used to facilitate illicit activity," and this needs to be prevented. He said some also present financial stability concerns.
US central bankers are conducting research and experiments with digital currencies though Powell has stopped short of recommending a digital dollar, saying such a move would need more input from US lawmakers and stakeholders.
---
---