South Africa : Jobs that pay the highest average salaries in South Africa
05 April 2022 / News / 390 / Fares RAHAHLIA
---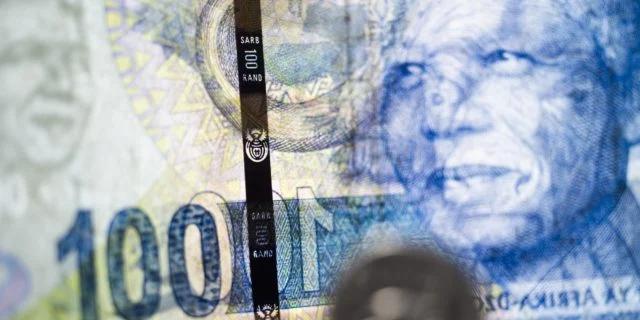 New data published by Statistics South Africa (StatsSA) has revealed which workers in the country's formal, non-agricultural sectors earn the highest average salaries.
Stats SA's quarterly employment statistics (QES) are based on enterprise sample surveys drawn from private non-agricultural businesses such as factories, firms, offices and stores, and national, provincial and local government.
Agricultural workers, self-employed workers whose businesses are unincorporated, unpaid family workers, and private household workers among the employed are excluded from the QES. Employees who work more than one job are counted separately for each appearance on a payroll.
The data covers eight core industries or sectors in South Africa, further divided into 12 sub-categories, and 90 specific job types. A sample size of approximately 20,000 businesses and organisations was selected.
In the fourth quarter of 2021, gross earnings across all sectors increased by R44.3 billion to R827.3 billion compared to Q3 2021. Such increases were due to increases in bonus payments by R36.9 billion, basic salary/wages of R6.2 billion and increases in overtime payments by R1.3 billion.
The electricity, gas and water supply industry had the highest average per month salary at R54,881, followed by the total non-government sector (R32,907) and then community, social and personal services (R32,172).
Compared to the quarter before, the total number of persons employed increased by 62,000 from 9,953,000 in Q3 of 2021 to 10,015,000 in Q4 2021.
"Average monthly earnings were measured at R23,982 in the formal non-agricultural sector of the economy in November 2021," said StatsSA.
The table below shows the highest and lowest-paying job sectors in South Africa, based on the most recent earnings data as reported by Stats SA.
Among the 90 jobs covered by the QES, those working in the electricity, gas, steam and water supply sector earn the highest average salaries at R61,550 per month. This is followed by auxiliary jobs in the financial sector, which draw around R60,000 a month.
At the bottom end of the earnings spectrum, those working in retail within the hotel and restaurant industry take home the lowest amount at R10,277 a month, just below textile workers employed in the knitted and crocheted fabrics industry, at R10,345 per month.
The industry segments are described as follows:
Mining

which includes mining and quarrying;

Manufacturing

includes food and beverages, furniture, textiles, wood, printing and publishing, petroleum and chemicals, non-metals and mineral products, electrical, medical and technology-related apparatus, and transport equipment;

Electricity

includes gas and water supply;

Trade

includes wholesale, retail, motor, hotel and restaurants;

Transport

includes freight, storage and postal communication;

Business services

include financial intermediation, banking, insurance and real estate;

Community

includes social and personal services.
Average gross earnings paid to an employee in the electricity, gas and water supply sector saw an annual decrease of 0.5% in December 2021 when compared to December 2020, despite there being a quarterly increase of 16% in December 2021 compared to September 2021 due to the rise in gross earnings in the sector, StatsSA said.
Employees in the community, social and personal service had the third-highest salary per month despite being the sector that employed the most people. This is due to the sector having the highest earnings of roughly R279 billion.
The textile, clothing and leather sector had the lowest average per month salary at R12,134 with its industry counterpart, knitted and crocheted fabrics and articles, having the second-lowest salary at R10,345.
---
---