South Africa is heading for interest rate hikes – here's what to expect
17 March 2022 / News / 343 / Fares RAHAHLIA
---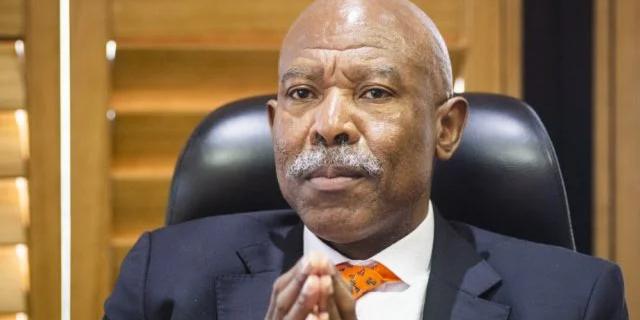 The South African Reserve Bank's Monetary Policy Committee is expected to hike interest rates by a further 25 basis points on 24 March, say economists at banking group Absa.
While the group had initially pencilled in a pause at the next meeting, inflationary pressures driven by Russia's invasion of Ukraine points to a further hike in May, the group said.
Overall, it sees further hikes of 125 basis points between now and the end of 2023. The majority of these are expected to be front-loaded over this period, pencilling in 25bp rate increases for March, May, July and September before the MPC pauses into 2023.
Absa expects the invasion to have adverse implications for South Africa's headline CPI because higher oil and grain prices directly push up prices of key goods within the CPI, such as fuel and bread.
However, it noted that it is 'exceptionally hard' to say what this will mean for headline inflation in the coming years because there is exceptionally elevated uncertainty about exactly where key commodity prices such as oil and grains will settle.
There is also massive uncertainty about the impact of various supply chain disruptions and the degree to which firms can pass on their higher input costs to consumers in the face of a significant negative demand and confidence shock, it said.
"The biggest uncertainty for the trajectory of headline CPI, in our view, is exactly where oil prices will go, given that for years to come, the market for crude is now likely to be 'precariously balanced, deeply disjointed and volatile' in the words of The Economist."
Based on its current forecast and if Brent crude oil prices trade sideways from their current spot price of $110/barrel through to the end of the year and then eases further to $95/barrel by the end of 2023, then headline CPI inflation would nudge slightly above the upper 6% limit of the target range and then soften slightly to 5.5% by end year, it said.
"Despite stronger food price inflation and core inflation into early 2023, lower oil prices and base effects would see headline CPI decline further to 4.6%, just above the midpoint of the target range, by end-2023.
"This is a trajectory which is considerably higher than our previous forecast, but we emphasize that the breach of target is likely to be brief and limited, and inflation is likely to still trend down out to 2023 – assuming oil prices behave in line with our assumption."
---
---
---