South Africa : How much money South Africans have saved for retirement
15 April 2022 / News / 371 / Fares RAHAHLIA
---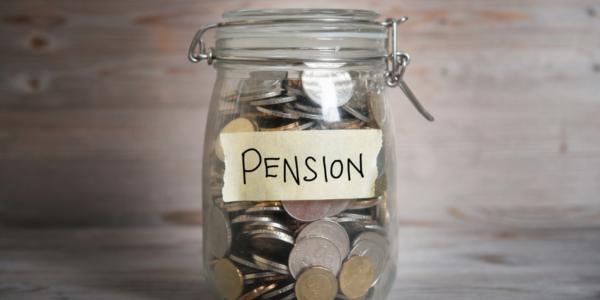 The National Treasury has proposed introducing a two-bucket retirement system that will give struggling South Africans access to their retirement savings could reduce immediate hardships and perhaps encourage a greater willingness to utilise retirement funds.
However, South Africans will need to have access to professional retirement benefit counselling and financial coaching if they are given access to their savings earlier, says Dumo Mbethe, chief executive at Momentum Corporate.
"While we should be cautiously optimistic about how retirement funds can help members who are facing challenging times financially, we applaud the National Treasury for its prudent, carefully-considered and consultative approach because this concession needs to be implemented with great care.
"If it drives the wrong behaviour, it can have dire long-term consequences for fund members who are already saving far too little for retirement as it is," Mbethe said.
Mbethe said this gap has only widened due to the Covid pandemic which has resulted in reduced salaries and retirement fund contributions that have been put on hold for a period of time due to companies' cash flow pressures.
He added that many households also face the additional burden of supporting family members who have lost jobs.
"If we look at the retirement savings status of members on our FundsAtWork Umbrella Funds, with over 340,000 members across 4,700 employers spanning 21 broad industries, we see that the average amount they have saved for retirement as of 31 January 2022 is almost R190,000.
"Around 49% have saved more than R30,000, which means approximately 51% have less than R30,000 in accumulated funds. The latest proposal is that third of the funds will be made available annually, with a minimum of R2,000 being withdrawn, up to 10% of the total, not exceeding R25,000. A second withdrawal can occur but only if it doesn't exceed the limit stated above."
The Financial Sector Outlook report, compiled by Genesis Analytics in partnership with the Financial Sector Conduct Authority, found that membership of regulated pension funds has been growing at 2% per annum since 2015 and there are approximately 16.4 million members in 2021.
These are not 16.4 million individual members as this figure double counts individuals with more than one pension product, the report's authors stressed. South Africa has a small and stagnant labour force, with 28.5% of the population unemployed.
It is estimated that between 7 and 10 million individuals have retirement savings products out of an employed labour force of about 15 million.
The report makes it clear that pension fund coverage looks very different in the public sector compared to the private sector.
In the public sector, 92% of workers have a retirement product, whereas only 50% and sometimes less have a retirement product in the private sector. Coverage (i.e. the proportion of individuals with a retirement product) is particularly low for individuals earning below R14,000 per month.
There is limited demand for pension products in the lowest income brackets due to the government's pension support.
The pensioners' government grant pays R1,890 per month and therefore individuals in LSM groups 1 – 4 (between 8 – 10 million South Africans) earning approximately R1,300 – R3,000 per month have little incentive to contribute to a private pension fund.
Under-saving for retirement is an issue in South Africa, as only 12% of the 3.6 million individuals in the retired age group received a form of income in 2020. More than 90% of retirees are unable to maintain their standard of living prior to retirement and two-thirds of members have less than R50,000 in their retirement funds.
Since 2017, the average value of benefits paid out has slightly increased in real terms, averaging approximately R39,000 per month. The average contribution to pension funds has, however, remained relatively stable at around R900 per month in real terms.
Implications
Early access to retirement savings has significant implications because, for most South African income-earners, their employer's retirement savings and insurance benefits are often the only savings and insurance they have, Mbethe said.
"The reality is that most income-earners are already saving far too little for retirement. This is largely due to a widespread tendency to withdraw retirement savings when changing jobs to fulfil short-term financial needs and wants.
"With the pandemic, we saw an increase in members getting retrenched or switching jobs and promptly withdrawing their retirement savings as cash.
"The introduction of early access to retirement savings could increase long-term pressure on the national social security infrastructure and reduce the pool of investments available for the development of the economy. It's key to have the right guardrails in place to avoid a situation of short-term gain, long-term pain."
He warned that gaining access to a portion of their savings will deplete already low levels of retirement savings and will increase dependency on state-provided income when they do actually retire. So, it is important that we manage expectations.
Silver lining
While several risks need to be carefully considered, prudent and careful implementation of early access to retirement savings, with the necessary checks, balances and guardrails, offer potentially positive outcomes, Mbethe said.
"The introduction of some mandatory preservation, such as the proposed two-pot system, could contribute to countering the impact of early withdrawal by ensuring longer savings periods beyond just current employment and could take some of the burden off the state.
"However, when it comes to the two-pot system, people think there will be this large pot of money available, but in reality, the numbers will likely be smaller than expected. There are going to be many variables when it comes to this system, especially considering it will be applied prospectively rather than retrospectively."
Even though they may be justified in today's circumstances, changes to a long-term system such as saving for retirement are always ill-advised – unless all angles are considered, he said.
"The long-term stability and objectives need to be clear to all stakeholders. But, we welcome the opportunity to engage on these matters to ensure an optimal outcome – which is exactly what we are doing," Mbethe said.
---
---