South Africa : Forward thinking fintech supports SA's small businesses with smart fee structure
South Africa : Forward thinking fintech supports SA's small businesses with smart fee structure
11 April 2022 / News / 425 / Fares RAHAHLIA
---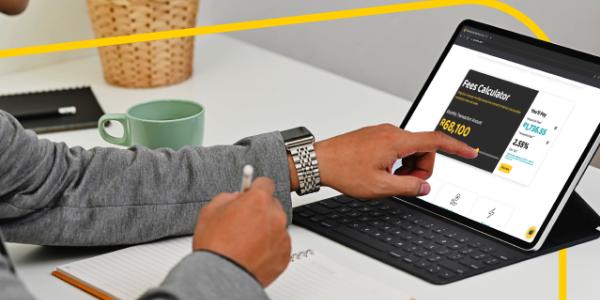 If you're looking for a payment solution that helps you save money on transaction rates, you may want to consider Durban-born fintech company, iKhokha.
As the price of everything seems to be going up, it's a relief to hear when one of your business costs is going down.
From the beginning, the iKhokha team have aimed to offer their merchants the lowest rates in South Africa.
Fast forward to today and they're introducing a way for business owners to lower their transaction rates on their own terms.
Supporting SMEs in South Africa
It isn't breaking news that small South African businesses face an enormous amount of financial pressure.
An accumulation of rent, supplier costs and production loss due to loadshedding means that every cent matters. iKhokha knows this, and they have a plan.
Their new dynamic tariffing fee structure puts the power in the hands of the merchant.
It's simple, yet effective: the more you sell using your iKhokha card machine (or even using their new online payment gateway) the less you pay in transaction fees.
Keeping Low Rates Even Lower
The standard low transaction rate at iKhokha is 2.75% (Ex. VAT), which is already one of the lowest transaction rates compared to other card machine providers and financial institutions.
However, as your business gains more traction, you'll drop into a lower transaction rate bracket.
But what happens if you trade well one month, and not so well the next? Nothing.
Once your rates have been lowered, that's the way they stay until it's time for them to be lowered again.
For example, if you're trading R40,000 per month, your transaction rate will automatically drop to 2,65%.
It's possible to go as low as 2,50% before you enter into custom rate territory.
Custom rates are reserved for merchants who trade R100,000 or more in a single month.
This is the only time you'll need to call in and negotiate a rate suited to your business.
Find out exactly how you pay less for selling more by using the iKhokha Fees Calculator.
Pay Less with iKhokha
If you're a small business owner looking for the lowest transaction rates in SA, visit www.ikhokha.com to find the best card machine for your business.
---
---