South Africa : FNB Fusion Premier undisputedly offers best value in its market segment
21 March 2022 / News / 255 / Fares RAHAHLIA
---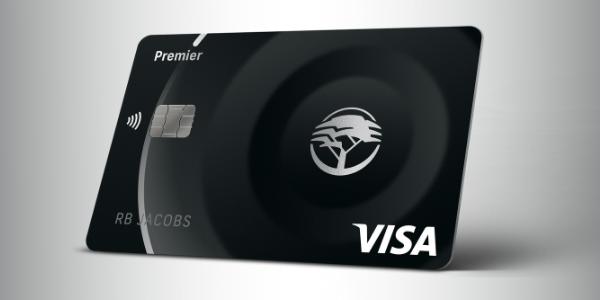 FNB has once again emerged as the cheapest, best value banking solution for customers in the middle to upper income segment, according to The Solidarity Report on Bank Charges for 2022, produced by the Solidarity Research Institute.
According to Solidarity, the methodology for the 2022 report was adjusted to keep pace with changes in consumer behaviour.
The Institute adjusted the list of transactions to include fewer cash transactions this year.
When evaluating accounts for sophisticated banking needs, FNB takes the honours with its FNB Fusion Premier Account, with a total cost of R236 for a list of 30 transactions, says Solidarity.
Kamal Kalian, CEO of FNB Premier Banking, says the bank has made a deliberate shift from product-centric to a client-centric approach, and kept pricing fairly flat over the last two years, whilst not compromising on real value to help customers in recognition of the financial struggle brought on by the Covid-19 lockdowns.
"What the Solidarity Report does is to benchmark your transactional daily banking needs from a bucket perspective and how it stacks up."
"In addition, whilst our customers only pay a monthly fee of R219 for their FNB Fusion Premier bundle, there are other value-added services that they get without paying anything extra," he says.
Although most bank comparisons tend to focus on transacting mechanisms such as how many free card swipes, how many debit orders or how many free withdrawals you get, Kalian says the value proposition is more significant.
Free benefits that FNB Fusion Premier Account clients enjoy include:
An FNB Connect Sim which includes free monthly data and airtime, that is worth between R60 to R160.

Two Send Money transactions.

The FNB Money Maximiser account which usually costs R65 a month and where you can earn money market-related fund rates.

FNB Shares Zero where customers have the ability to invest in fractional shares such as Tesla, Netflix, and Facebook. There are no minimum balances required to start investing, which means Shares Zero can be used by the beginner investor looking to start their investment journey, or the seasoned investor looking to further diversify their portfolio and to reinvest all money saved on fees.

A free FNB Global Account if you want to shop on global online platforms or save in foreign currency.

A 50% fee reduction for a spouse who comes on to the Premier platform. If the main member today is paying R219 for the Fusion bundle, the spouse will only pay R110 for the Fusion bundle and have access to free FNBy Accounts for kids under 18 years of age.

Switch to FNB Home Loans and earn up to 61 000 eBucks on your first repayment.

Eight complimentary SLOW Lounge visits for the account holder and one guest.

If you book your flight on the eBucks platform, the entire family gets a booster in terms of access to the SLOW Lounge and you can also get a discount of up to 40% on flights.

Earn up to 40% back in eBucks on your subscription to Netflix and Spotify.

Earn eBucks to the value of up to R8 a litre back on fuel when you fill up at Engen.

Switch to FNB Life and get up to 40% of your premiums back in eBucks, every month

Get up to 15% of your FNB Short Term Insurance premiums back in eBucks. (And also get a 20% discount on your car insurance premium, if you work from home)
"In general, the banking sector in South Africa remains incredibly competitive in several areas despite macro-economic pressures."
"Banks are increasingly differentiating themselves based on additional services."
"Yet it takes place in an environment where they are still competing with each other in terms of prices."
"The independent Solidarity report leaves no doubt that when it comes to value for money, FNB stands head and shoulders above the rest," Kalian concludes.
---
---