South Africa : Choosing a solar energy solution – Everything you need to know
25 April 2022 / News / 399 / Fares RAHAHLIA
---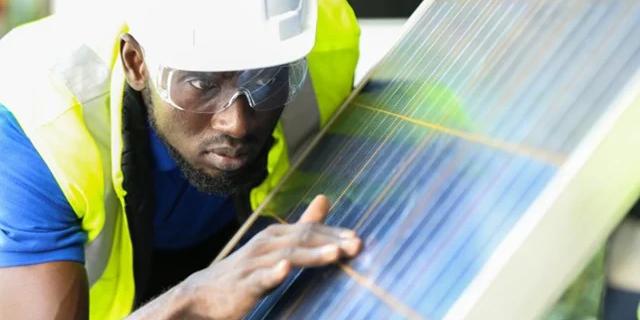 South Africans are increasingly turning to alternative energy sources such as solar power to keep connected – even during load-shedding.
Hohm Energy is a tool designed to help South Africans choose the right solar power solutions for their unique needs.
We spoke with Hohm Energy to discuss the solar energy market in South Africa, as well as to learn more about how their powerful service works.
1. Between ever-rising electricity prices, frequent load-shedding, and the damage traditional energy generation has on the environment, many South Africans desperately want an alternative to the national power grid. What makes solar energy the best solution for these people?
South Africa's latitude and weather conditions make it one of the best places on Earth to generate electricity using solar panels.
Most areas in the country receive more than 2,500 hours of sunlight per year! In fact, 16 out of the largest 20 PV solar plants in Africa are located right here in Mzansi.
With that in mind, what better alternative is there for South Africans than generating their own clean – and sustainable – electricity from a natural resource that is abundant, consistent, and free?
In addition, solar energy can save thousands of Rands on your electricity bill and is a great investment financially!
With so much potential for solar energy, we don't need to tolerate the ever-rising electricity prices and dreaded load-shedding anymore.
2. When solar energy first came to prominence, it was unattainable for most South Africans due to its high set-up costs. How have technological advancements in solar energy systems changed this?
Over the last 15 years, there has been a 90% decline in the price of solar panels. Last year, in 2021, the price slightly rose due to supply shortages and the high demand for solar panels worldwide.
Solar panels have never been more efficient, reliable, affordable, and accessible. They currently produce power roughly three times cheaper than coal power.
Getting a battery to store the sun's energy for use at night or during load-shedding further adds to the benefits of getting a solar installation.
The price of batteries has also seen a decline over the past few years. That makes getting a hybrid solar and battery installation financially wise while at the same time making you immune from load-shedding.
3. There are also many new ways to pay for a solar installation – such as monthly instalments. Could you please explain how these different offerings work?
Solar systems are a huge investment. Fortunately, the finance industry has become very innovative in supporting several different finance solutions for the funding of solar systems.
If you are considering not purchasing your solar system upfront, Hohm Energy offers the following options to choose from:
Asset finance is similar to how a bank or other financial institutions structure a property bond or mortgage, often requiring a deposit.
Your solar system will appear on your balance sheet as an asset in return for a loan. Benefits are that you own the solar system – it is your asset, with a loan against it.
Lease or Rental finance provides you with the use of the solar system and its associated electricity bill savings.
However, the lease or rental company will own the solar system installed on your property.
The benefits of this option are that you receive the money savings of going solar without the maintenance costs during your lease or rental contract
4. There are many different solar energy offerings out there. How does Hohm Energy help prospective customers find the right solar solution for their needs?
We understand that going solar can be daunting. You gather information about products, installers, and finance options, but in the end, you still don't know what to do or who to trust.
This is where Hohm Energy makes prospective customers' lives much easier.
After generating a customised solar proposal in a few clicks, we match you with an accredited solar installer in your area.
Then, under the guidance of an expert Energy Advisor, we curate a product selection to meet your specific needs, such as monthly energy consumption, roof direction and budget.
5. Some may be worried that working through a platform like Hohm Energy will make the solar energy installation process more complicated, whereas, in truth, it simplifies the process substantially. How does it do this?
Hohm Energy is all about making solar simple, from start to finish. As an online marketplace, we connect customers with accredited solar providers, product suppliers and financiers.
By coordinating all the stakeholders in one place, you don't need to worry about which solar installer to trust, which product combination is the best fit for your needs, and how to structure the most suitable finance option to meet your budget.
In short, we manage and streamline a customer's entire solar journey from scoping for the solution, installation and finance to ongoing operations and maintenance.
Hohm is up to 70% faster than traditional solar options, saving you time and money.
6. For those who are in the early stages of considering a move to solar, Hohm Energy offers a free proposal through its website in under 5 minutes. Could you please explain what this entails and why it is so valuable?
Anyone thinking about switching to solar can visit our user-friendly platform and receive an indicative proposal within 5 minutes by answering simple questions.
Our powerful pricing engine will generate various solutions based on your unique inputs, such as monthly energy consumption, location, roof type and direction.
The average traditional solar installer's proposal lead time is 3-10 days. But this is 2022 – who's got time for that?
Therefore, our free customised indicative proposal is valuable because, in just a few minutes, you have a much better idea of the costs, storage and maintenance options involved in going solar.
Armed with that knowledge allows you to make an informed decision.
---
---