South Africa : Capitec earnings soar as shift to digital fuels client growth
13 April 2022 / News / 228 / Fares RAHAHLIA
---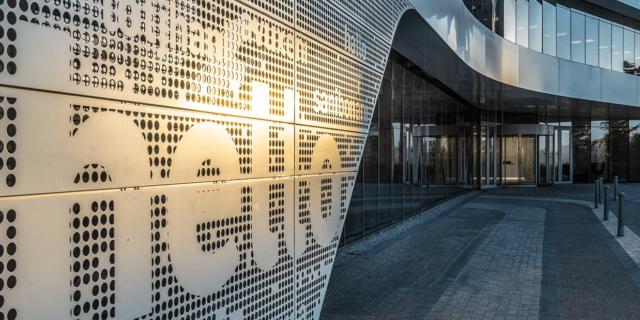 Banking group Capitec on Tuesday (12 April), reported an 84% increase in headline earnings per share for the year ended February 2022, to R73, with active clients up 14% to 18.1 million, boosted by continued momentum in digital banking.
The group's headline earnings increased to R8.4 billion from R4.6 billion (2020: R6.3 billion). Operating income before credit impairments grew by 17% to R27.0 billion (2021: R23.0 billion; 2020: R21.1 billion). "We maintained a sustainable compound annual growth rate of 17% in headline earnings over the past 5 years and 23% for the past 10 years," it said.
A final gross dividend of 2,440 cents per ordinary share (2021: 1,600 cents) was declared on 11 April 2022, bringing the total dividend for the 2022 financial year to 3,640 cents per share (2021: 1,600 cents per share). The group declared a special dividend per ordinary share of 1,500 cents.
Profit after tax improved to R8.5 billion, from R4.46 billion in 2021.
Gerrie Fourie, Capitec chief executive officer, said: "During the past year, our agility and focus made it easy for the bank to quickly adapt to the new reality. We viewed the challenge as an opportunity to assist our clients and make banking uncomplicated and accessible to all.
"Capitec's digital solutions have been crucial in enabling this growth. In addition, our staff have been instrumental in this adoption and have excelled in this new, hybrid, digital world."
As a result, he said that Capitec continues a strong recruitment drive for technology and data skills, to accelerate the bank's digital transformation even further. During the past year, 1,367 new employees were hired with 26% of new hires fulfilling critical IT and data business development needs.
"Despite the pandemic, the business continues to grow and invest in its people and has already started recruiting top talent to fill 500 new positions this year."
The lender said that clients' transactional behaviour shifted away from cash towards digital channels, accelerated by the pandemic. Overall, net transaction income increased by 21% to R10.5 billion. Clients quickly adopt contactless card payments and online shopping, it said.
Credit impairments decreased by 55% as the full impact of the Covid-19 pandemic was accounted for in the 2021 financial year. Operating expenses increased by 33% from R9.5 billion to R12.6 billion (2020: R8.6 billion) "as we rewarded our people for their commitment and contribution to the group," the bank said.
Total employee costs increased by 57% to R7.4 billion (2021: R4.7 billion; 2020: R4.4 billion). Performance bonuses increased to R1.2 billion (2021: R0.3 billion; 2020: R0.5 billion) due to higher growth in headline earnings.
At the end of the 2022 financial year, Capitec had 14,758 employees.
Business bank
Business banking contributed R174.5 million to group earnings (2021: R1.5 million loss; 2020: R3.0 million). Capitec said that the business bank's gross loan book increased to R12.9 billion (2021: R11.0 billion; 2020: R10.3 billion), while total active clients, including POS merchants, increased by 10% to 125,270 (2021: 114,072; 2020: 68,422). Business banking accounts grew by 31%.
"The rebranding of Mercantile Bank, the Business banking division of Capitec Bank, to Capitec Business will accelerate client growth. The business bank offering will encompass the same principles of accessibility, simplicity, affordability and personalised service that our retail clients have grown to expect. We have an opportunity to provide the best digital banking solution to every entrepreneur and small- to medium-sized business."
Retail bank
Net transaction income increased by 21% to R9.8 billion (2021: R8.1 billion; 2020: R7.4 billion). Total transaction volumes increased by 26% to 6.7 billion from 5.3 billion (2020: 4.5 billion).
At the end of February 2022, there were 6.6 million active banking app users (2021: 5.3 million; 2020: 3.4 million). Active digital users of the banking app, USSD channel, internet banking or a combination of digital channels increased by 17% to 10.1 million (2021: 8.6 million; 2020: 6.7 million).
Clients performed 1.4 billion digital transactions for the year, an increase of 27% (2021: 1.1 billion; 2020: 0.8 billion), Capitec said.
---
---