South Africa : Cape Town announces planned electricity price hikes – as it begins move away from Eskom and load shedding
South Africa : Cape Town announces planned electricity price hikes – as it begins move away from Eskom and load shedding
01 April 2022 / News / 329 / Fares RAHAHLIA
---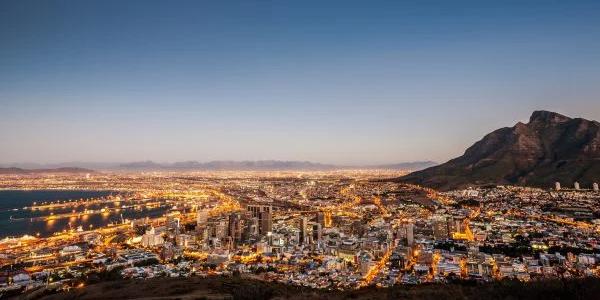 Cape Town mayor Geordin Hill-Lewis has warned that the city cannot afford to absorb any further electricity tariff increases from Eskom.
Tabling the city's draft budget on Thursday (31 March), Hill-Lewis said electricity bulk purchases account for one-quarter of the city's entire budget.
"Absorbing the costs of these increases would bankrupt the City in a year or two, and make us unable to provide every other essential service our residents need to live in Cape Town.
"Because of Eskom's 9.61% increase, we are bound to a 9.5% increase in electricity tariffs this year — our only tariff increase that is substantially above inflation. An increase over 9% is painful, and one that every metro in the country that has tabled its budget so far has had to make."
He added that Eskom's 'unacceptably high increases' in electricity prices are one of the two main reasons why we are so aggressively pursuing the independent power procurement programme.
"This will allow us to purchase electricity at a far lower rate than that offered by Eskom, and pass this saving on to our customers. We are making substantial investments to do more for energy security in Cape Town. We are busy creating the country's most reliable and most affordable electricity supply."
Hill-Lewis said the city has set aside R3.8 billion for capital expenditure in energy over the medium term. It is also spending R48 million in an initial push to end load shedding, and R45 million over the next three years to enable and incentivise residents to self-generate and sell their excess energy to the city.
"Embedded commercial generators will no longer be compelled to be net consumers of city-supplied power; in fact, they will be incentivised to be net producers. R1.2 billion will be spent on the refurbishment and upgrade of the Steenbras Pumped Storage Scheme, currently our primary means of mitigating load shedding.
"This project will increase the efficiency and power output of the plant, and extend its operating life. A further R10 million this year is allocated to ensure our first bid round of IPP procurement is finalised as soon as possible."
---
---