South Africa : A 'perfect storm' has hit the rand – and it will have an impact on petrol prices in May
South Africa : A 'perfect storm' has hit the rand – and it will have an impact on petrol prices in May
29 April 2022 / News / 366 / Fares RAHAHLIA
---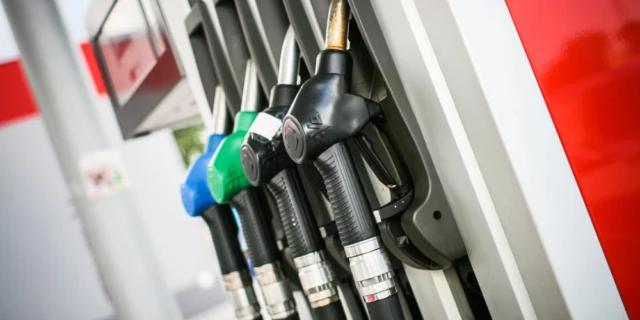 After record petrol price increases in March and April on soaring global oil prices, South African motorists are set to see slight relief in May after the rand nosedived in a week of turmoil.
Data from the Central Energy Fund on Monday (25 April) shows an over-recovery (decrease) of 24 cents/litre for 95 petrol and 22 cents/litre for 93 petrol. By comparison, the cost of diesel is expected to increase by between 80 and 86 cents/litre.
While these costs will be further offset by the government's announced fuel price intervention, motorists hoping for a substantial drop after months of increases are in for a disappointment due to the rand's softening stance. At the end of March, finance minister Enoch Godongwana said the government would temporarily reduce the general fuel levy (GFL) included in the Basic Fuel Price by R1.50/litre between 6 April to 31 May 2022.
The Department of Mineral Resources and Energy is scheduled to publish the official petrol price on or before 4 May.
A perfect storm for the rand
Bianca Botes, director at Citadel Global noted that political and economic uncertainty continue to drive investors to safe-haven assets, with the US Dollar Index hitting a fresh two-year high during US trade on Monday.
Meanwhile, oil shed some of its value, as it fell to $103/barrel, while gold also lost some of its appeal against the dollar, to trade at $1,902 per fine ounce.
The rand is testing a sustained break above the R15.70/$ mark, its lowest levels since 6 January, with the potential to weaken to R15.85/$. Its range, for now, is between R15.55/$ and R15.85/$, as the pace of weakening starts to lose momentum, Botes said.
Ryan Booysen, managing director of DG Capital Forex said that the rand has managed to hold its strength in the face of local pressures including a record unemployment rate of 35.3%, soaring fuel prices, the domestic electricity crisis, and a factionalised ANC. However, the latest trend indicates that it has taken its cue from external factors with the key tipping point being the Russian invasion of Ukraine in February.
Booysen said a confluence of several factors saw the sudden currency collapse:
Load shedding:

Eskom implemented load shedding, which reached Stage 4 at one point. Such a move highlights the fragility of South Africa's power grid, and it underscores the negative impact that this will have on economic growth. Eskom remains a risk to the South African economy. The warning that the country faces a possible 100 days of load shedding through winter was perhaps the single most significant contributor to the decline.
Flooding:

Intense flooding devastated KwaZulu-Natal, home to crucial South African ports. Some parts of the province were without water for ten days following the floods, while significant infrastructural damage was caused. It is estimated that it will take up to two weeks to clear the port backlogs, while repairing infrastructure can take significantly longer while putting the fiscus under increasing pressure.
Inflation:

The March 2022 inflation print came in below expectations, implying less upward pressure on local interest rates. While SA interest rates are likely to rise by 25 basis points at each MPC meeting this year, this is less aggressive than the expectations for the US hiking cycle, thereby affording less support for the rand.
Dollar strength:

The US dollar has also been strong as the market is pricing in quite a hawkish Federal Reserve in May.
Commodities:

Precious metal spot prices have already peaked in early March and have since slipped between 5% and 15%, leaving the rand exposed on that front and a drop in the trade balance.
Stock market:

The R10.3 billion raised from Barclays' sale of a further portion of Absa shares has also hit the market this week, adding downward pressure to the rand.
"On a fair value basis, the rand had been moving towards overvalued levels, which it historically it hasn't been able to sustain," Booysen said.
"However, the drastic and sharp weakening is unlikely to be sustained. The possibility that the US Fed will disappoint at its next rate meeting in May would support the rand. The local unit does feel toppish, and consolidation is expected. We expect to see a range of R15.00-R15.75/dollar in the short term."
---
---