South Africa : 35 of South Africa's biggest companies have moved to this European island – with more local startups following
South Africa : 35 of South Africa's biggest companies have moved to this European island – with more local startups following
26 April 2022 / News / 390 / Fares RAHAHLIA
---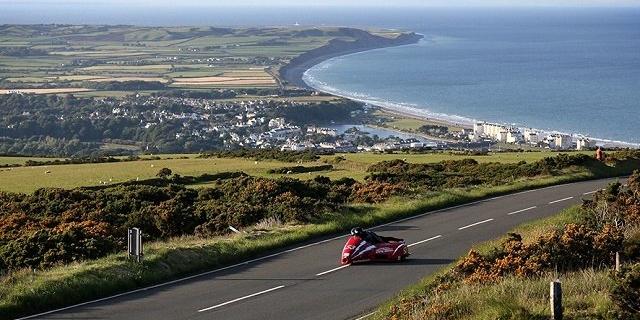 The Isle of Man is some 10,000 km away from South Africa, but for many businesses, it has become their new operational base and an opportunity to expand or set up workplaces.
South Africans visiting the Isle of Man will be greeted by a number of familiar names, Standard Bank, Microgaming, Nedbank and Derivco to name just a few.
In fact, there are over 35 of the largest South African companies now operating on the Island, said Marnie Delaney-Parker, director at IOM Opportunities.
"Many business people view both the economic and business environment in South Africa as somewhat precarious, as such the Isle of Man is seen by many as the perfect destination for expanding into other markets to help diversify their operations and potentially their profits."
She added The Isle of Man government is proactive in making businesses select the island as their preferred choice.
"The Department for Enterprise has an initiative providing funds to businesses seeking to bring people to the island. This assists in covering the costs and investment associated with staff relocation and emigration and the overall costs of setting up a business in a new location."
"The visa process is easy and straightforward for businesses, in particular for entrepreneurs and startups where there are none of the usual restrictive capital requirements other destinations insist on."
"Feedback from some of our clients is that access to financing is the biggest obstacle for many South African businesses. With a world-class reputation for economic stability, infrastructure and business-friendly governance, establishing a presence on the island opens up a whole new world of funding opportunities."
She added that the shared language, business-friendly environment, excellent access to the world economy, and deep and long history are just a few benefits of setting up shop in the Isle of Man.
Delaney-Parker said the island faces a skills shortage across many sectors: digital and finance jobs are by far two of the leading sectors, with a huge talent drain leading to employers frequently looking to recruit from off-island.
"An increasing number of South African businesses are also making the move to the island. Unlike the more common destinations for relocating as a business owner, entrepreneur, or a startup, the island allows relocation without the typically high investment criteria other countries do."
"With some of the lowest tax rates in the world, including no Corporation Tax, Capital Gains Tax, Inheritance Tax, and low personal tax rates – capped at 20% – it's the perfect location to start, expand or relocate your business."
Delaney-Parker added that the island is known for its good work-life balance, amazing schooling, world-class medical facilities, and several recreational options which has led to a surge in people and businesses moving – with South Africans firmly leading the way.
---
---