Nigeria, Renewable Energy: 5m Rural Nigerians Impacted With New Connections In 3 Years
12 April 2023 / News / 284 / Admin-23
---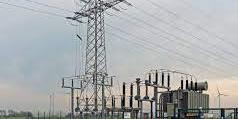 Nigeria continues to suffer from chronic shortage of electric power. The country has an installed electricity generation capacity of around 13,700 megawatts (MW) but with just an average of 4,500MW available in 2021. This is far less than the 51,000MW that South Africa generates.

To tackle this perennial issue, the Nigerian government has severally adopted renewable and non-off grid technologies to provide electricity access in rural areas. Daily Trust studies the impact of new renewable connections on five million Nigerians in the rural areas in the last three years, according to latest figures in the power sector.
The first major attempt by the Federal Ministry of Power at massive rural electrification project was the Operation Light Up Rural Nigeria in 2014 when the federal adopted two communities within Abuja – Durumi and Waru as test run for the provision of photovoltaic (pv) solar power projects. More projects continued in this direction but have been revolutionised in the last three years by the Rural Electrification Agency (REA) to increase energy access in rural communities.
According to data on rural electrification obtained from REA, the Federal Government of Nigeria (FGN) spent around N45.89 billion on rural electrification between 2020 and 2022, providing at least 2,000 projects that have impacted the lives of about five million people nationwide. The aggregate power projects resulted in 600MW of electricity generation facilities that would provide much more stable power supply in the rural areas to at least one million connections.
But that was not all, in 2022, the Technical Services Directorate of REA powered six communities with a 100 kilowatts (kw) solar mini-grid system. These projects are providing energy for over 8,155 people in these communities with 5,000 of them as active farmers who now have access to sustainable power supply and clean affordable water. More jobs have been created with improved access to healthcare. Also, according to the report, about 40 people who were earlier using fuel-based power generators have dropped the equipment in view of a superior power supply alternative – all these have also translated to massive reduction in carbon emissions.
There are improved technological breakthroughs on solar for farms in the last decade and Nigeria is leveraging this too. According to REA, during the three periods, farmers were able to access 1,392 solar-powered irrigation pumps across the six geopolitical zones, of which the beneficiaries were 1,300 male and 92 females across 200 farm clusters. Evaluating the impact, strategic analysts at the agency said 11,000 lives were impacted along with 6,000 farmers that include 810 women farmers.
Further analysis shows that solar-powered street lights were provided for 170 farms while 3,000 farmers were trained on pump maintenance and new irrigation practices, and energy saving which could cut the savings on water by N150,000 to N300,000.
The other aspect of rural electricity access being leveraged on is the Solar Home System (SHS) technology. In 2022 alone, REA deployed 2,046 SHS across the six geopolitical zones; these energised 1,972 houses, five primary healthcare centres, 10 schools, 22 religious centres and seven offices. The overall impact is that 10,000 lives and 5,000 students are benefitting from this and the project created over 350 direct and indirect jobs.
The Managing Director and CEO of REA, Engr Ahmad Salihijo Ahmad, said energy is central to socioeconomic growth and that REA is continuously making data-driven decisions targeted at deploying sustainable solutions to energy access problems.
He said, "Beyond keeping the lights on, we are deploying off-grid solutions to catalyse productive use and strengthen social and economic systems in off-grid communities. Adopting a programmatic approach in the delivery of capital projects is one of such deliberate interventions and we already see how this approach ties into the federal government's national development objectives.
"Projects being deployed through this Framework are already impacting communities, agricultural clusters, hospitals and most importantly, homes across the nation," he explained.
The overall analysis of evaluation done about the rural electrification projects by the agency so far for 2022 indicated that the farmers who had used 786 fuel-based pumps and 206 electric pumps in the six geopolitical regions and yearly, had much expenses to make. For instance, a diesel/petrol pump consumes about 1,000 litres of fuel estimated to cost N320,000 and N700,000, but such cost has gone off from their books completely with the solar-powered water pump.
The Executive Director, Technical Services at REA, Engr. Barka Sajou, said the directorate is leading the paradigm shift within the agency in the delivery of its projects.
"Capital projects funded through the public budget are deployed in a sustainable manner to de-risk various business models, catalyse private sector capital and make developmental goals achievable," Sajou noted.
Highlighting the need to improve the utilisation of renewable energy sources, Engr. Mark Ogbu of Soltiva Energy Ltd, said the world is pushing for cleaner energy and Nigeria, which already has an Energy transition Plan (ETP), cannot afford to be left behind.
---
source: https://dailytrust.com/renewable-energy-5m-rural-nigerians-impacted-with-new-connections-in-3-years/
---