Nigeria : How inflation, naira free fall jack up 2023 election budget by N115b
26 April 2022 / News / 377 / Fares RAHAHLIA
---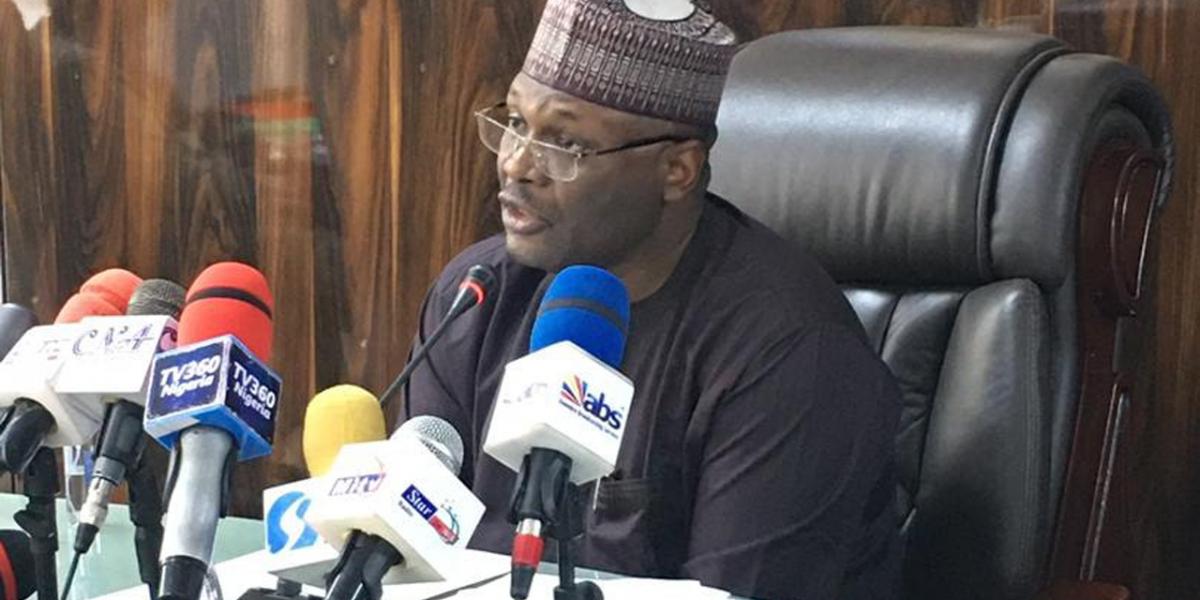 • INEC forecloses e-voting despite N114b allocated for ICT
• CHRICED: INEC budget, procurement shrouded in secrecy
• 50% of budget will waste away to low voter turnout, unused ballot papers, ex-INEC commissioner laments
• INEC must justify funding by conducting flawless poll –Rafsanjani
The proposal of the Independent National Electoral Commission (INEC) to spend N305 billion for the 2023 general elections has been linked to persistent free-fall of the naira against the U.S. dollar and the increase in Consumer Price Index (CPI), which measures inflation.
The combination of these two factors, it was learnt, will have direct implication for domestic procurements as well as purchase of offshore electoral equipment and materials.
Analysis of the 2023 General Election Project Plan launched by the electoral body last week revealed that while N189 billion was set aside for the 2019 elections, the 2023 election would gulp N305 billion, an increase of N115 billion, translating to 61.37 per cent.
For the 2015 and 2019 General Elections, the average exchange rate at the parallel market was about N165 and N305 to one dollar respectively, in comparison to the current rate of N565 to one dollar.
This is coming as the commission ruled out electronic voting in next year's elections despite the N117 billion budgeted for electoral technology and recent signing of the 2022 Electoral Act by President Muhammadu Buhari, which paved way for INEC to deploy electronic voting and transmission of results.
Recall that INEC chairman, Prof. Mahmood Yakubu, had in September 2020, said the Commission had commenced processes that would lead to replacing manual voting with automated or electronic voting system in the country.
But the National Commissioner and Chairman, Information and Voter Education Committee, Festus Okoye, told The Guardian yesterday, that the Commission would still use manual voting system during next year's polls.
"INEC will not do electronic voting during the 2023 general elections. People will still go to the polling units on election day and ballot paper would still be in use. Results will also be collated manually and entered into form EC8A. So, the manual results would also be taken to collation centres and the form EC8A will be transmitted in first level collation.
"There will be manual transfer of results to the collation centre as well as electronic transfer of results. Results would be transmitted both manually and electronically," Okoye said.
He further disclosed that the 2023 elections will involve 18 political parties contesting in the 1489 electoral constituencies nationwide to fill one presidential and 29 gubernatorial positions.
It will also involve contest for the seat of 471 members of the National Assembly (109 Senators and 360 members of the House of Representatives) and 993 members of the state Houses of Assembly.
Giving an insight on how it arrived at the budget, the Commission said the financial plan followed a thorough consideration and review of budget proposals submitted by 23 departments and directorates of INEC.
It said the immense size of the country, number of registered voters, number of polling units, number of electoral constituencies and the enormous personnel and material requirements were factors it considered.
Of the proposed N305 billion budget, INEC said it would require N161 billion for electoral operational and administrative costs, N117 billion for electoral technology costs and N18 billion for electoral capital costs.
It added that the sum of N7 billion, that is 2.5 per cent of the electoral operational and administrative, electoral technology and electoral capital costs is set aside as contingency for unforeseen electoral expenses.
"In real terms, the proposed budget for the 2023 general election is comparative to the expenditure on the 2015 and 2019 general elections taking into consideration the increased rate of the consumer price index between 2015, 2019 and 2021, as well as the widening differentials in the foreign exchange rate," INEC said.
However, in terms of the average cost per voter, compared to the 2015 and 2019 elections where the actual cost per voter was $9.62 and $7.38 respectively, the 2023 elections with a projected voting population of 100 million registered voters is estimated to be $5.39.
In specific terms, according to the document, procurement of accreditation devices would gulp N105.2 billion, allowance for ad-hoc workers is pegged at N23.7 billion, while N23 billion was set aside for election logistics expenses, which include movement, deployment and retrieval of men and materials for the elections.
A sum of N20.6 billion was budgeted for printing of ballot papers and N12.7 billion on procurement of non-sensitive materials, while N9.5 billion was set aside for printing of result sheets, N7.8 billion for procurement of ballot boxes and a separate N5.39 billion for the same purpose. Further, INEC will also spend N3.9 billion for the procurement of operational vehicles.
SOME election observers are worried that the 2023 election budget is over-bloated, just as they wonder how funds received by the Commission from international donors are spent.
Executive Director, Resource Centre for Human Rights & Civic Education (CHRICED), Ibrahim Zikirullahi, said though election is a huge activity and INEC would need to spend more, the N305 billion budget was grossly inflated.
Zikirullahi told The Guardian that there was no accountability regarding the money INEC spends for elections, including the funds received from international donors.
"Election is a huge activity but the way we run it in Nigeria makes it very costly. INEC needs to move to all the political wards during elections. They also have to train and retrain their staff to manage the conduct of the election, that in itself is a huge cost.
"However, election itself has become a huge business in Nigeria. Nobody is calling INEC to accountability in respect of all the procurement that has been done from one election to another.
"When you go into records now, you find out that in 2015 and 2019, vehicles were budgeted for, what has happened to all those vehicles. Generating sets and other things were also procured, where are all those things," he queried. Buttressing his argument, Zikirullahi said items like ballot boxes shouldn't be purchased every four years.
"Again, you find that ballot boxes would be reflecting a huge cost. Ballot boxes are not something you should be buying every four years. We should borrow a leaf from other countries. In 2015, I was in Sri Lanka to observe their parliamentary election under Commonwealth sponsorship. The ballot boxes they used were carved wood and it would take about six men to lift it. In this case, ballot snatching is completely out of it. And that box must have been used for more than 20 years. We don't need to be buying all these things year in, year out.
"It is the same process during staggered or off-cycle elections. I think the way the country is run is what made everybody to become a procurement officer. If you go to the United States, there is a central agency that is responsible for government's supply. Every ministry request what it needs and once it is verified, that central department would be the one to supply." On electronic voting, he said INEC actions have suggested that Nigeria was not ready to move forward.
"Even in area council elections in Abuja, we were promised that there was going to be electronic transmission of results, but at the end of the day, nothing of such happened. Even with the card readers, we are yet to perfect it."
Former INEC National Commissioner, Prof Lai Olurode, said from 2023 budget breakdown, elections are getting cheaper in Nigeria on a comparative sense. He, however lamented that over 50 per cent of the budget would waste away from poor voter turnout, unused ballot papers and general apathy
"This is so, because, there isn't any network between our elaborate election project and people's welfare. Nigeria's elections are getting better but the people are getting poorer from one election to the next. Moreover, the register is overblown and saturated with dead names and duplicates."
Olurode urged INEC to compensate for the time that an average elector or voter spends queuing up to vote, adding that this would to a large extent tackle the issue of low voter turnout.
"They (INEC) keep giving us the impression that we have about 84 million voters. There are a lot of duplicates on the voter register. Many dead people are still on the register. This will keep pushing up the cost. Also, the budget for security during elections keeps increasing due to the security situation in the country."
For the Chairman, Transition Monitoring Group, Auwal Rafsanjani, INEC should justify its budget by conducting a free fair and credible elections.
According to him, the Commission had said budget was based on needs assessment and reality on ground, adding that it is not about the amount but about the quality execution of elections that Nigeria would see as a departure from the usual situation where elections are marred by logistic challenges.
"We want to request INEC to ensure that we won't have elections with logistic challenges again. There must be judicious use of resources and they must achieve value for money," he stated.
While commending INEC for launching the strategic plan, Rafsanjani stressed the need for the Commission to employ electronic voting during the 2023 elections.
"We must not return to analogue elections mode. So, whatever resources that is needed by INEC to ensure that we have electronic voting, which will eliminate fraudulent voting process and encourage transparent results collation and announcement must be done. We cannot allow enemies of democracy and Nigeria to succeed.
"If INEC does not make use of electronic voting, the enemies of democracy and election riggers would have succeeded. INEC shouldn't give room for any person trying to undermine credible election in Nigeria. If there is no budget for electronic voting INEC should meet with the government to ensure the National Assembly provides them with adequate budget for electronic voting," he said.
---
---