Nigeria : Discordant tunes persist as IOCs divestment gather steam
16 May 2022 / News / 350 / Fares RAHAHLIA
---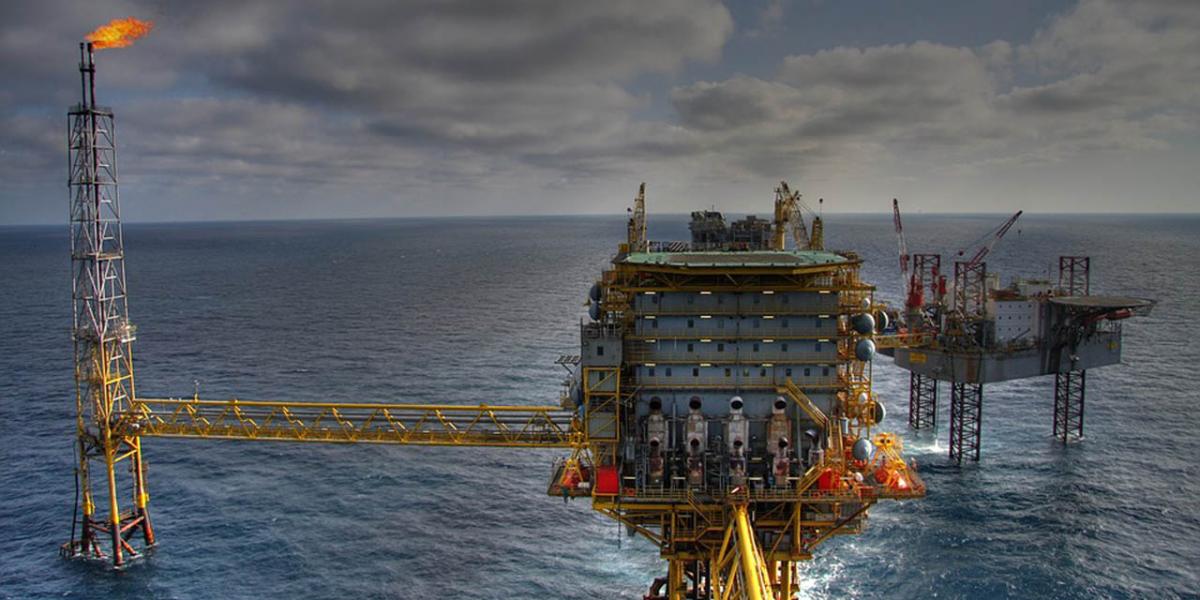 As the divestment by International Oil Companies (IOCs) gathers steam, many issues are yearning for answers in the oil sector. Key among these issues are abandonment, decommissioning, oil theft, pipeline vandalism, mounting court cases, and the environmental pollution. KINGSLEY JEREMIAH, writes on the issues and the way forward.
For over a decade, some International Oil Companies (IOCs) that are operating in Nigeria have been divesting their portfolio. Among other things, those affected are eager to leave the shallow water, but still, maintain their businesses in the deep water, and in the downstream for those that have an interest there. But their actions come at a cost – curse and blessing served on the same plate.
However, while landmark opportunities could be created from the divestment of onshore assets by the IOCs, there are concerns about indigenous firms' preparedness to take over these assets amid lingering challenges.
Legal battles, decommissioning worth billions of dollars, weak infrastructure, and existing battles on general cleanup and compensation for oil and gas producing communities top the list of challenges that may make or mar most indigenous companies apart from existing issues of vandalism and oil theft. This is as many of the IOCs have restated their interest in consolidating their offshore capacity, relinquishing the onshore assets to indigenous players.
Long List Of Divestments
In 2011, an indigenous firm, ND Western, sealed an agreement and acquired a 45 per cent stake in OML 34, onshore Nigeria from Shell Petroleum Development Company (SPDC), Total E&P Nigeria Ltd, and Nigeria Agip Oil Company.
From 2010 to 2015, divestment by Shell in Nigeria included interests in OMLs 4, 38, and 41, which were sold on July 30, 2010. Others are OMLs 26 and 42, which were sold on November 30, 2011; OML 40 on August 31, 2012; OML 34 on September 5, 2012, and OML 30 on November 9, 2012, respectively.
OMLs 4, 38, and 41 were acquired and operated by Seplat Petroleum Development Company. OMLs 26, 30, 34, 40, and 42 were acquired by the Nigerian Petroleum Development Company (NPDC) also the operator.
In 2014, Aiteo Group acquired OML 29 from Shell Petroleum Development Company, SPDC along with Nembe Creek Trunk Line, and associated crude oil pipeline. The transaction stood at $2.7b following approval by the defunct Department of Petroleum Resources.
In July 2021, Shell unveiled plans to sell its shallow water and onshore assets. This is as Total, which has been in the country for over 60 years, with more than 1,600 employees announced in January last year, the completion of the divestment of its 10 per cent interest in onshore Oil Mining Lease (OML) 17 to a Nigerian company, TNOG Oil & Gas Limited, a subsidiary of Heirs Holdings Limited, and Transnational Corporation of Nigeria Plc (Transcorp), for about $180 million.
Still at loggerheads, earlier this year, Seplat Energy Plc., said it struck an agreement to acquire the entire share capital of Mobil Producing Nigeria Unlimited from Exxon Mobil Corporation, Delaware, United States (US) for $1.28b. The transaction is reminiscent of the $1.5b ConocoPhillips Nigerian operation acquisition by Oando Plc., in 2014 and entails the acquisition of ExxonMobil Nigeria's entire offshore shallow water business.
Chevron, another US-based energy company offered a 40 per cent stake in the shallow water OML 86 and OML 88, which produce around 6, 200 barrels of oil equivalent per day. Nigeria's indigenous oil firm, Conoil, and the Nigerian National Petroleum Company (NNPC) are being linked as leading bidders.
Why IOCs Are Divesting
AS oil exploration activities continue in the country amid concerns expressed by oil communities, lax regulations, unhealthy business practices, as well as other unfriendly business activities in the environment join forces to hurt the communities, government, private organisations, and indeed the flora and fauna.
This is one of the reasons that led to the killing of Ken Saro Wiwa, in November 1995 by the Gen. Sani Abacha-led junta. It is also the same reason that is blighting businesses and pushing oil companies to leave the shores of the country.
While Wiwa died fighting for his people to live in a safe environment and enjoy the resources that their environment is endowed with, oil companies are exiting because the environment is no longer safe for their staff, and neither is the environment clement enough for their businesses to make a profit.
Although a problem that would have been avoided if the Federal Government and the oil companies were futuristic and fair, oil theft and vandalism have repeatedly been blamed by most IOCs as one of the major reasons that the shallow water, which primarily gave IOCs a foothold in the country, has now become a forbidden venture.
According to the General Manager, External Relations of the Shell Petroleum Development Company (SPDC), Igo Weli, about 90 per cent of pipeline leaks are attributable to illegal activities, adding that sabotage and spill rate has risen steeply over time, while crude oil theft from SPDC JV's pipeline network averaged 11, 000 barrels per day in 2018
In the first four months of this year, data from the Nigerian National Petroleum Company (NNPC) Limited showed that Nigeria was losing about 250, 000 barrels of crude oil per day to theft. This did not only bring the total loss to about $1.5b but has become the possible biggest threat to national development and the environment.
The Minister of Environment, Dr. Mohammad Abubakar last year stated that the country recorded 4,919 oil spills between 2015 and March 2021, and lost 4.5 trillion barrels of oil to theft in four years.
One of the divesting firms, TotalEnergies was very specific on the reason for divesting from the shallow water. Its chief executive officer, Patrick Pouyanne, at an earnings conference was quoted by Bloomberg as saying that "disruption by local communities are sources of great concerns.''
Energy transition has, already also forced most oil giants to tilt towards becoming more of energy companies, than oil companies. Consequently, they have cut their investments in fossil fuels while focusing more on their energy-related businesses.
In addition to this, the mounting global advocacy aimed at halting the all-new Final Investment Decisions (FIDs) for fossil fuels, especially oil and gas, has already created serious hurdles for new fields' development. Currently, over $150b worth of projects is reportedly at risk of getting stranded.
Earlier the International Energy Agency (IEA) had noted that investments in new fossil fuel projects would need to stop immediately if the world is to limit global warming to 1.5 °C. Expectedly, commentators described the development as a stunning challenge by the historically pro-fossil fuel body. Most IOCs have already set huge targets to meet net-zero plans.
Investment Flow Heading Downwards Perpetually
WHILE the gloomy regulatory and fiscal outlook of the nation's oil sector has remained a source of concern for decades before the country finally passed the Petroleum Industry Act last year, IOCs' divestments have joined forces to slow down investment, even as the divestments added to the lull inflow of investments into the country.
The Minister of State for Petroleum Resources, Timipre Sylva, who made a failed attempt to stop some IOCs from selling their assets, expressed worry over the impact of the development on investment and crude oil production.
"One of the biggest problems that we have in the sector has been a lack of investments. In the last 10 years, over $70b worth of investments came into Africa. But sadly, less than $4b of this came to Nigeria, which is surprisingly the biggest country in Africa. If we cannot attract investments to Nigeria, you know where we are heading," Sylva told a delegation of the European Union (EU), who paid him a visit in Abuja.
Nigeria is currently struggling to meet crude oil output, a development, which is not only disrupting the global market but offsetting revenue from the sector. The minister on that occasion equally noted that the absence of long-term investment in the oil and gas sector, as well as insecurity, should be blamed for Nigeria's current low crude oil production.
"The rate at which investments were taken away was too fast. The lack of investment in the oil and gas sector contributed to Nigeria's inability to meet OPEC quota. We are not able to get the needed investments to develop the sector and that affected us," he stated.
Court Cases As Red Flags
LAST year, Aiteo Eastern Exploration and Production Company Limited instituted a legal action against SPDC Nigeria, seeking the sum of over $2.5b compensation over the sale of OML 29.
Aiteo had alleged that SPDC sold two marginal fields – Kugbo West and Okiori to it when it "knew, or ought to have known that the defendant had handed over the wells to the Federal Government of Nigeria\NNPC for which the defendant received valuable consideration in, or about 2009 before the agreement for assignment.
Before this period, a federal court in Lagos had frozen Shell's subsidiaries' bank accounts in Nigeria and prevented it from withdrawing money in about 20 local banks over a lawsuit by Aiteo claiming potential damages.
The claim by Aiteo was that there were problems with the Nembe Creek Trunk Line (NCTL) pipeline that it bought from Shell, in 2015. It further alleged that Shell undercounted its oil exports.
The same company had also, about the same time, alleged being shortchanged alongside the Federal Government, a total of 16 million barrels of crude oil by Shell Petroleum Development Company (SPDC), in an oil theft claim.
The company further claimed that the shortfall (of about 16 million barrels of crude) recorded at the Bonny Export Terminal, between 2016 and 2018 was owned by it, and the Federal Government.
Currently, oil companies and several communities in the oil region are at loggerheads over the former's activities in the shallow water that they are divesting from. Shell is currently using all its legal resources to convince the judge at the Court of Appeal to obviate payment of damages to some 88 persons, who got judgment in November 2020 from the Federal High Court in Owerri, over oil spillage on their fishing facilities in Ejalawa Community, Oken-Ogogu swamp farmlands. The spill occurred on swamp farmlands in Egbalor, Ebubu in Eleme Local Council of Rivers State.
The judge of the Federal High Court, Owerri, Imo State, T.G. Ringim, had in the judgment last year, held that Shell Nigeria, Shell International Exploration and Production BV (SIE&P), and the NNPC were liable for the spill. The sum of N800b was awarded for damages, by the Federal High Court sitting in Owerri for the 2019 spillage.
The Ijaw Diaspora Council (IDA) is currently planning to sue the Federal Government and oil companies over alleged negligence of Nembe oil spill in Nembe Local Council of Bayelsa State. The asset was part of a divested asset.
It would be recalled that in 2015, two oil-producing communities in the Niger Delta – Ogale and Bille communities- sued Shell Plc., in the United Kingdom (UK). Just recently, the UK Supreme Court ruled that both communities could pursue their claims against Royal Dutch Shell, and the Shell Petroleum Development Company of Nigeria.
In less than three years, weak infrastructure, especially pipelines (according to stakeholders), has led to the spillage of over 14 million litres of crude oil, worth N2.8b, coupled with cascading environmental dangers and health burden, leading to an increase in cases of infant mortality and cancers.
Abandonment, Decommissioning Foist Environmental Challenges
IN the oil and gas sector like other sectors, there is an end of life to products and activities. In the upstream sector, decommissioning describes the final stage of an oil field project. Usually, facilities are dismantled and the areas where oil activities took place are cleaned up and restored to their original state.
On the other hand, abandonment in the sector involves the process where oil wells are permanently closed and taken off service when a company no longer needs a well to support its oil and gas development.
Just recently, the Group Managing Director of NNPC, Mele Kyari, said that while Nigeria understands the right of companies to freely divest, it was critical to ensure that the right thing is done to avoid disruption.
"Companies that are divesting are leaving our country literarily, and that's the way to put it. But they are not leaving because opportunities are not here. These companies are shifting their portfolios to where they can add value. Not just that, they are going to where they can add to the journey of net carbon zero-emission.
"We do know that there are issues; we understand that this must take place, but also it must be done in such a way that we can deal with issues around abandonment and decommissioning. We will also make sure that whatever arrangements that are put in place would show that we are also alive to the energy transition journey that we have embarked on," he stated.
While the United Kingdom, the United States, and Norway are ranked the top three decommissioning destinations in the next 10 years, Nigeria followed Angola as the seventh country that would be spending heavily on decommissioning in the next decade. But the responsibility for this would fall on the Nigerian companies that are buying up the assets or the IOCs.
Although, IOCs in the country may this year consider an offshore decommissioning campaign for selected fields, industry players like the Chairman/CEO of International Energy Services (IES) Ltd, Dr. Diran Fawibe, are stressing the need for the sector's regulator, the Upstream Petroleum Regulatory Commission (NUPRC) to work with the multinationals in ensuring that the offshore sites are decommissioned.
Fawibe, however, expressed skepticism about NUPRC's capacity to assess the level of assets that the oil firms would decommission.
"Decommissioning is one area where regulatory agencies need to properly monitor, especially the state of equipment in the Niger Delta, and then, work with the IOCs for decommissioning," he said.
Nigeria and other oil-producing countries across the world are expected to expend about $105b on decommissioning in the next 10 years.
Opportunities, Challenges Ahead For Nigerian Companies
DIVESTMENT presents a legion of opportunities to indigenous oil companies. Nigeria has had success stories from such developments as embodied by firms like Seplat, Aiteo, and others, but knotty issues of theft, vandalism, insecurity, environmental pollution, and the growing agitation by communities have remained largely unaddressed.
With the sector becoming extremely competitive, Kyari noted that Nigerian companies must take the lead and become more efficient if they must be competitive globally.
The Executive Secretary, Nigerian Content Development and Monitoring Board (NCDMB), Simbi Wabote, who noted that about 17 new local operators entered the sector last year despite the COVID-19 pandemic said that "with the ongoing divestment, we see a huge opportunity where Nigeria should take charge of their natural resources, and of course, produce for their people."
According to him, the country needs to set targets where it would be concerning local content development. The drying up of sources of funding for indigenous companies may also become a challenge. With foreign lenders already resisting funding fossil fuels, and the limited capacity of local banks, funding could become the biggest challenge for would-be investors.
"It is time for us to synergise as Africa to expand that opportunity beyond the shores of Nigeria," Wabote noted.
But for the Chairman of Independent Petroleum Producers Group (IPPG), Abdulrazaq Isa, the challenge of oil theft, which creates a huge loss of crude must be addressed sustainably.
While Nigeria is reportedly losing an average of 400, 000 b/d of its crude oil production to theft daily, such development will now be a concern for the independent companies, as the IOCs now operate mainly in the deep waters where there are fewer issues of theft.
Possible Way Forward
AS the country implements the PIA, and the NUPRC sets regulations for the sector, the government must be proactive in setting regulations for abandonment and decommissioning.
Nigerian companies must also ensure proper auditing of infrastructure, and assets, and study emerging communities, and other legal battles before buying the divested asset.
The ongoing implementation of the host community component of the PIA must, as a matter of necessity, provide sustainable solutions. Indeed, there is a need for indigenous companies to learn from the mistakes of the IOCs.
A strong synergy between the IOCs and the indigenous companies is very vital since most companies still rely on IOCs' infrastructure and experience.
Considering the period that it takes to deal with court cases in the country, there is a need to create a special court for the sector, while encouraging alternative dispute resolution. It is also important to train judges and lawmakers in dealing with the emerging issues in the sector.
---
---