Nigeria : Companies to phase out 3G phones as 5G cuts power usage by 70%
22 April 2022 / News / 348 / Fares RAHAHLIA
---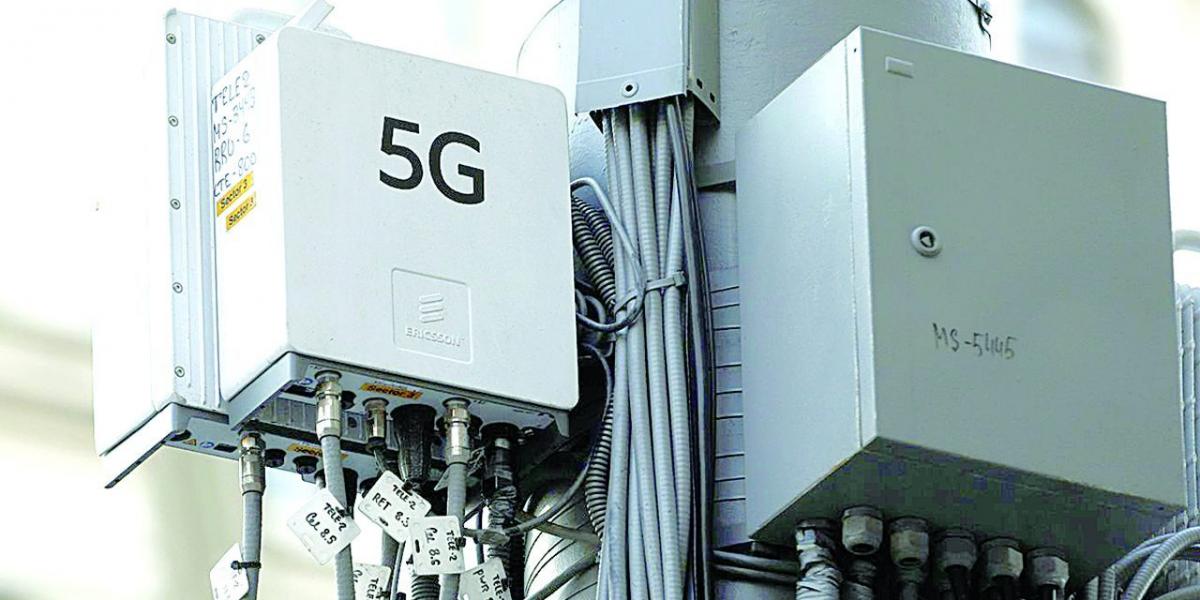 Telecommunications operators need to embrace new approaches to optimise the hardware they use if they are to significantly decrease energy consumption and associated costs, as power-hungry 5G networks reach scale in markets, especially in developed ones.
This is the main point made in a new report from research company ABI Research, which suggested if operators act wisely and optimise the hardware used in their systems, this will bring about a decline in power consumption of up to 70 per cent and, therefore, will reduce energy bills.
Nigeria is hoping to deploy 5G in a few months after concluding and licensing two operators, MTN and Mafab Communications. The process saw the Federal Government earning about $560 million.
According to ABI Research, despite 5G networks being 90 per cent more energy-efficient than 4G in terms of power consumption per unit of traffic, they are very likely to cause "a dramatic increase in energy consumption" due to the implementation of massive MIMO and the level of network densification.
ABI Research has calculated that a 5G base station needs three times more energy to provide the same coverage as a 4G network, which, in turn, results in high energy costs and capital expenditure for operators.
5G and Mobile Network Infrastructure Industry Analyst at ABI Research, Fei Liu, said: "5G energy consumption depends on radio configuration, hardware and traffic load, and over 70 per cent of the consumed energy is in the radio access network (RAN).
"A 5G RAN consumes up to 2.7 kilowatts of power with 64T64R mMIMO configurations in a typical condition, whereas an LTE radio consumes about 0.8 kilowatts."
The report noted that the dominant contributors to power consumption are power amplifiers (PAs), baseband process modules, digital intermediate frequency (DIF) and transceivers. The analyst company recommended the use of gallium nitride (GaN) for mMIMO, which can result in more than 50 per cent more power efficiency and subsequently reduce power usage and operational costs.
Another suggestion is the deployment of liquid-cooled sites, which are 30 per cent lighter and half the size of standard active air conditioning units. A further benefit is that they don't require any maintenance, which equates to "significant savings. Telcos can also make use of the new generation of chipsets, which are estimated to save between 30 per cent to 70 per cent in energy savings. "New architecture can also reduce energy consumption, improve coverage, and enhance performance," she added.
IN a related development, then switch to the 5G network, which targets a better Internet experience, especially in terms of speed will see top companies that offer cellphone services begin a gradual phase-out of cellphones compatible with 3G network.
This necessary phasing out will also affect phones used only for the purpose of calling 911 services and some older 4G mobile phones that do not support Voice over LTE (VoLTE or HD Voice). This change will affect handsets like the IPhone 5, IPhone 5S and Samsung Galaxy S4, as well as many flip phones in 2022.
According to a statement by the Federal Communications Commission (FCC) in the United States (US), seen by Washintonpost, the following mobile carriers will shut down their networks on phones at respective dates.
AT&T – February 2022; Verizon – December 31, 2022; T-Mobile will shut down Sprint's 3G CDMA network by March 31, 2022; Sprint's 4G LTE – June 30, 2022, and T-Mobile's 3G UMTS network – July 1, 2022.
Other mobile carriers like Cricket, Boost, Straight Talk, and several Lifeline mobile service providers which utilize AT&T's, Verizon's, and T-Mobile's networks may also be affected.
Due to this, the FCC has advised phone users to contact their mobile provider for more information about their 3G retirement plan.
---
---