Nigeria adds 2.1m new phone lines in Q1, broadband penetration hits 42.27%
26 May 2022 / News / 47 / Fares RAHAHLIA
---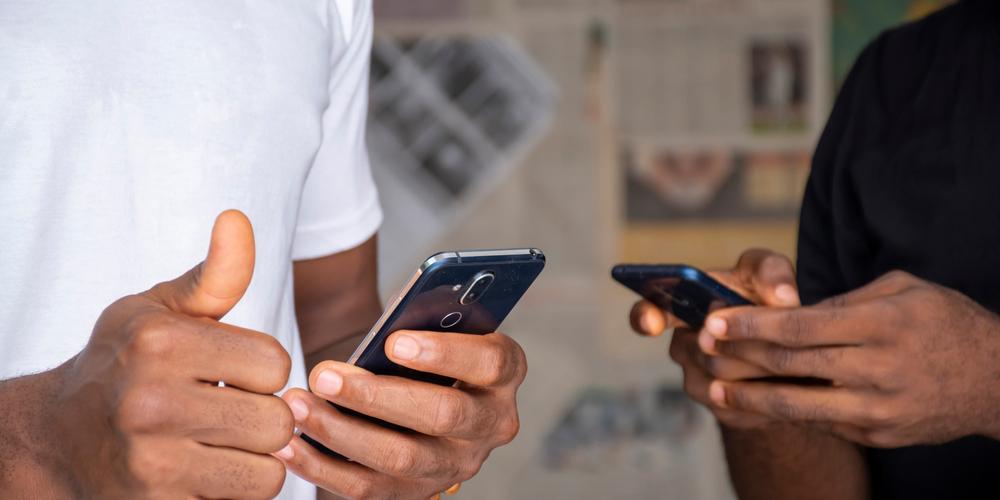 •Telecoms sector's GDP contributions show resilience
About 2.1 million new telephone lines were added to the networks in the first quarter of 2022. March statistics for mobile service subscription in the country, released by the Nigerian Communications Commission (NCC), showed that in January, there were 197.5 million mobile connections, it increased to 198.1 million in February and by March, the figure rose to 199.6 million.
The teledensity, which is telephone connections per 100 people in a specified geographic area, also rose from 103.4 per cent to 104.5 per cent at the end of the first three months of the year.
The statistics also revealed a 0.66 per cent leap in broadband penetration in the first quarter of the year. Specifically, broadband penetration rose to 42.27 per cent as against 40.91 per cent recorded in February and 41.61 per cent in January.
Broadband penetration had slowed in the last quarter of 2021, which could be attributed to several factors, including the NIN-SIM card linkage policy of the Federal Government of Nigeria and the rising inflation that impacted household income.
In terms of usage, the statistics showed that as at March 2022, stood at 80,678,301 as against 78,082,273 recorded in the previous month.
Already, a World Bank report had established that every 10 per cent increase in broadband penetration in any country would improve its GDP by at least 4.6 per cent.
Hence, the rapid rollout of broadband services is expected to address various socio-economic challenges the country faces, including the need to grow its economy, expand the tax base, and improve digital literacy and educational standards.
Further analysis showed that in terms of market shares, MTN retained the top spot as a telecoms service provider in Nigeria controlling 37.89 per cent market share with 74,933,684 subscribers.
Airtel was second as of the end of Q1, with 55,004,561 subscribers, representing 27.81 per cent, followed by Globacom (third), with 54,987,328 (27.80 per cent) and 9mobile (fourth) with 12,842,909 subscribers, representing 6.49 per cent market share.
IN a related development, the telecommunication sector raised the bar further high, with a 14.5 per cent year-on-year growth in real terms in its Gross Domestic Product (GDP) growth.
The telecommunication sector, which is a sub-sector of the broader ICT industry, grew significantly to N2.25 trillion in Q1 2022 from N1.96 trillion recorded in the corresponding period of 2021.
However, compared to the previous quarter (Q4 2021), the telecommunications sector recorded a 12.4 per cent decline from N2.56 trillion. The sector grew by N284.45 billion year-on-year from N1.96 trillion to N2.25 trillion, indicating that the sector contributed about 54 per cent to the N522.49 billion growth recorded in the Nigerian economy in the period under review.
It must be stated that the two listed telcos posted impressive results in their finances in the first quarter of 2022. MTN Nigeria reported a 22.23 per cent growth in revenue to the tune of N470.98 billion, with operating profit rising by 34.72 per cent to N179.33 billion. The company also posted a 31.28 per cent growth in its profit after tax of N96.82 billion, while its earnings per share (EPS) rose from N3.62 recorded in Q1 2021 to N4.76.
A further look at the financial performance shows that the voice segment of the business raked in N218.41 billion in revenue in the review period, representing 46 per cent of the total revenue. Also, its data revenue surged by 54.5 per cent to N163.31 billion in Q1 2022.
Airtel on the other hand, raked in $508 million as revenue between Q1 2022, representing a 20.4 per cent increase compared to the $422 million generated in the corresponding period of the previous year.
Its voice revenue grew by 11.7 per cent to $268 million, while its data revenue recorded a 28.3 per cent increase to $195 million. Similarly, the company's underlying EBITDA (Earnings Before Interest, Taxes, Depreciation, and Amortization) grew by 20.8 per cent to $279 million, while its operating profit recorded a 21.1 per cent increase to $207 million.
---
---