Morocco : Renewable energies: the Moroccan experience highlighted at the "Key Energy 2023" fair
Morocco : Renewable energies: the Moroccan experience highlighted at the "Key Energy 2023" fair
28 March 2023 / News / 124 / Admin-23
---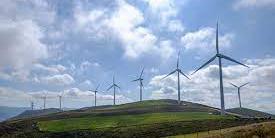 The Moroccan experience in the field of renewable energies (EnR) was highlighted on Thursday in Rimini (Italy), during a conference held on the sidelines of the International Energy Transition Fair "Key Energy".
The Kingdom's energy capacities and the progress made in terms of energy storage are enormous, said Khalid Salmi, renewable energy expert at the Regional Center for Renewable Energy and Energy Efficiency (RCREEE), during this conference initiated by the "Res4africa" association around investments in renewable energies in Africa. Morocco, as an energy leader in the region, is a pioneer in energy sector reform, thanks to the vision of His Majesty King Mohammed VI, noted Mr. Salmi in a statement to MAP, adding that the Kingdom, aware of the potential of the development of renewable energies, has invested massively in this area in order to accelerate access to energy and achieve the energy transition.
Energy storage plays a major role in promoting energy investments, he said, explaining that this meeting is an opportunity to enrich dialogues, develop new partnerships but also to be up to date on progress. achieved in the energy efficiency and renewable energy segments.
He also highlighted the role of his institution which works for the promotion of renewable energies and energy efficiency in the Arab region, underlining the efforts made by Morocco, as a founding country, for the promotion of good practices in renewable energy and energy efficiency in the Arab region.
The MENA region generally is one of the richest areas in energy resources, and the challenge is to be able to exploit the capacities which are still to be desired, Mr. Salmi raised.
For her part, Soukaina Boudoudouh, head of the Institute for Research in Solar Energy and New Energies (IRESEN), highlighted the role of renewable energy storage in Morocco aimed at maximizing energy sources. .
In Morocco, the technique currently adopted is electrochemical storage by batteries, she said, stressing that IRESEN has taken into account the risks associated with this theme, hence the implementation of several projects that have contributed to the development and the management of storage-related risks through the development of phosphate-based batteries.
This is a development of Moroccan phosphate resources, she said, noting that these innovations are currently in the development and finalization phase to move to the practical stage in the field. This conference, marked by the participation of more than 90 participants including a delegation of 40 representatives of African countries, aims to identify the key elements of the energy transition in Africa, from energy storage to the means of setting up for risk reduction, as well as regulatory reforms capable of stimulating private sector participation in renewable energy markets.
---
---