Egypt to host North Africa Trade Finance Summit on June 7-8
05 April 2022 / News / 331 / Fares RAHAHLIA
---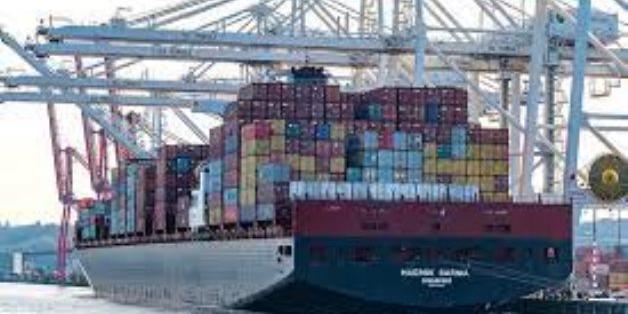 CAIRO – 4 April 2022: Egypt is hosting on June 7-8 the North Africa Trade Finance Summit (NATF 2022), which will be held over two days having as theme "Improving Trade Resilience Amid Series of Global Supply Chain Disruptions."
The event will consist of panel discussions on the developments at the trade finance sector, and world trade post pandemic and in the aftermath of Ukraine-Russia War. The summit will have 30 business leaders, founders of start-ups and pioneering companies as well as financial innovators, the Egyptian Cabinet indicated Sunday.
While launching the African Continental Free Trade Agreement (AfCFTA) in 2020, African leaders noted that intra-African trade composes 18 percent of the continent's trade. That is the world's lowest given that in the percentage is 70% in Europe, 55% in North America, 45% in Asia, and 35% in South America.
Assistant Director-General of the Food and Agriculture Organization (FAO), and Regional Representative for the Near East and North Africa Abdulhakim Elwaer said in a TV interview in March that Arab countries have been hit the most by Ukraine War.
That is because Russia and Ukraine combined fulfill 30 percent of the global market's needs of wheat, cooking oil, and grains, Elwaer explained. On the other hand, there are 50 states in the world - mostly Middle Eastern and African - that rely heavily on either or both of them to import such staples.
As a consequence, the war causes a rise in the prices of those foods because of the hike in the costs of shipping insurance. The FAO assistant director-general added that Ukraine is currently unable to export, while Russia is subject to sanctions, which makes it extremely hard for their traditional clients to deal with them and carry out financial transactions smoothly.
The international official clarified that currently most countries count on their strategic stock of food. Simultaneously, he hailed Egypt's leadership in handling the crisis stressing that state institutions proved their agility in managing crises through diversification, and maintaining development works.
Elwaer showcased that Egypt achieved the highest growth rate in the Middle East and North Africa during the COVID-19 pandemic. "The successes accomplished by Egypt are proven, and can be an example to all countries," the FAO regional representative noted.
---
---