Egypt ranks 4th in value of energy projects across Middle East, North Africa during 2022-2026: APICORP
Egypt ranks 4th in value of energy projects across Middle East, North Africa during 2022-2026: APICORP
27 July 2022 / News / 537 / Fares RAHAHLIA
---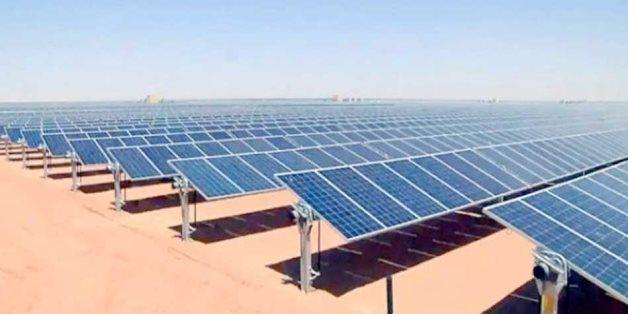 CAIRO – 26 July 2022: Egypt comes in the fourth lace regarding the value of energy projects across the Middle East and North Africa (MENA) region during 2022-2026, Arab Petroleum Investments Corporation (APICORP) said in a report earlier this month.
According to APICORP's report mentioned by the Egyptian Cabinet's Information and Decision Support Center's (IDSC), the value of energy projects in Egypt, including those planned or being implemented, during the period until 2026 total around $100 billion.
APICORP added that the estimated value of the 10 largest gas projects in Egypt is about $14 billion compared to $12 billion for the 10 largest oil projects in Egypt.
The energy-focused multilateral financial institution also shed light on Egypt's aspiration to generate 42 percent of its electricity from renewable energy sources by 2035.
Meanwhile, APICORP expected the value of energy investments in the MENA region during the period from 2022-2026 to reach $879 billion.
It also expected that the region's share of the global hydrogen market would range between 10-20 percent by 2050.
The Cabinet's IDSC said Monday that Egypt tops a list of Arab countries in the production of wind power and solar energy, with highest 3.5 GW capacity, mentioning a report from Global Energy Monitor.
The production is expected to reach 6.8 GW in 2024, including 1.6 GW capacity of wind power and 1.9 GW capacity of solar energy, according to the infographic, published by the IDSC Monday.
The center added the UAE came second, followed by Morocco, Jordan and then Saudi Arabia in this regard across the Arab region.
Egypt has embarked on numerous projects to generate renewable energy over the last decade, including establishing the giant 1.8 GW Benban Solar Park in Aswan.
Egypt is also established six solar energy plants to generate electricity across the city of Biba in Upper Egypt's Beni Suef with a total capacity of 75 kilowatts for the 6 stations and a total cost of more than LE 1 million.
---
---