Egypt : EGX ends week in semi-collective regression, market cap. loses LE4.2B
01 April 2023 / News / 111 / Admin-23
---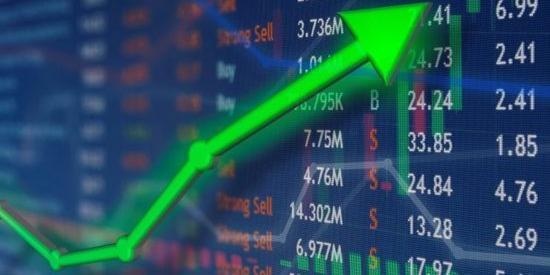 CAIRO – 30 March 2023: The Egyptian Exchange (EGX) ended Thursday's session in a semi-collective regression, losing around LE 4.2 billion of the market capitalization, amid foreign selling.
The benchmark EGX30 inched up 0.04 percent, or 7.16 points, to end at 16,418.53 points.
The equally weighted index EGX 50 declined 1.27 percent, or 35.67 points, to end at 2,782.73 points.
The small and mid-cap index EGX 70 dropped 1.13 percent, or 32.21 points, to close at 2,807.1 points, and the broader index EGX 100 dipped 1.09 percent, or 46.71 points, at 4,232.39 points.
Market capitalization lost around LE 4.2 billion, recording LE 1.049 trillion, compared to LE 1.053 trillion in Wednesday's session.
The trading volume reached 410.54 million shares, traded through 71,330 transactions, with a turnover of LE 1.87 billion.
Foreign investors were net sellers at LE 108.06 million, while Egyptian and Arab investors were net buyers at LE 74.76 million, and LE 33.3 million, respectively.
ODIN Investments, Oriental Weavers, and Paint & Chemicals Industries (Pachin) were top gainers of the session at 5.05 percent, 4.14 percent and 3.04 percent, respectively.
Meanwhile, General Company For Land Reclamation,Development & Reconstruction, Cairo Pourtly, and Arab Moltaka Investments Co were top losers of the session by 8.63 percent, 6.35 percent, and 5.16 percent, respectively.
---
---