Egypt : Annual net revenues of Egypt's Endowment Authority reach EGP 1.4 Bln
08 April 2022 / News / 362 / Fares RAHAHLIA
---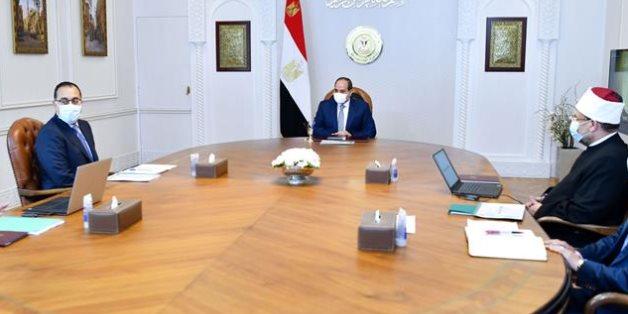 CAIRO – 7 April 2022: Egyptian Authority of Endowment's net revenues for the last fiscal year 2021/2022 reached EGP 1.429 billion net revenues, said Minister of Endowment Mukhtar Gomaa in a meeting with President Abdel Fattah El Sisi on Thursday.
During the meeting, President Sisi directed to keep on the efforts of the authority to grow up its revenues, said Presidential Spokesperson Bassam Rady in a statement on Thursday.
Endowments are properties that are allocated by Egyptians and non-Egyptians locally and abroad to charity in Egypt.
President Sisi also directed the government to complete all executive procedures of the charitable the Fund of Endowments to optimize its revenues, Rady continued. The fund targets to fund public scientific, cultural, health and social institutions through endowments.
There are existing endowments in Egypt but they are managed by the Egyptian Endowments Authority. There are two types of endowments; one is charitable endowments which are never returned to owners and the other is private endowments.
The revenues distribution of private endowments is divided as follows 10 percent for the Ministry of Endowments to cover the costs of administration tasks, 30 percent for the state, and 60 percent for owners. The endower designates which generation of his/her heirs will recover full revenue entitlement over the property.
As for the training program for the Imams, the President highlighted the importance of these training programs to qualify them at the highest scientific, intellectual and professional level, in order to bring a generation of rational and enlightened moderate religious thinkers and decision-makers. The meeting also discussed other programs in foreign languages to select imams who can be sent abroad.
---
---