Algeria: Call for tenders for the production of 2000 MW of solar electricity: relief for local operators (Mr. Boukhalfa Yaïci)
Algeria: Call for tenders for the production of 2000 MW of solar electricity: relief for local operators (Mr. Boukhalfa Yaïci)
24 April 2023 / News / 202 / Admin-23
---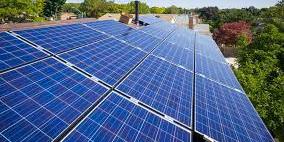 A second call for tenders for the production of 2000 MW of solar electricity will be launched in Algeria in November 2023. It will follow the one launched last February, also relating to the installation of photovoltaic solar power plants, with a capacity of 2000MW.
The President of the Solar Energy Cluster (CES), Mr. Mehdi Bendimerad, as well as the Director General, Mr. Boukhalfa Yaïci, were received by the Minister of Energy and Mines, Mr. Mohamed Arkab, last Thursday.
Contacted by Algerieinvest, the general manager of the Solar Energy Cluster, Mr. Boukhalfa Yaïci, affirms that this second call for tenders will offer visibility to all the stakeholders who will mobilize to participate and take market share. This will allow new investments to be part of the establishment of a dedicated national industry, the final objective being to have greater national integration, greater local participation to create more added value and jobs. .
The solar program will aim to replace the gas-fired power plants, rated at a capacity of 8000MW. Solar will replace conventional power plants. The State's strategy to massively promote photovoltaic solar energy is centered on natural gas savings.
It is clear that this transition will also reduce the carbon footprint. This will help fight global warming and reduce the negative environmental impacts of energy production.
Coming back to last Thursday's meeting, at the headquarters of the ministerial department, we learned from our interlocutor that it was a question of raising the concerns of the stakeholders in the development of renewable energies and obtaining commitments from the minister to help overcome the constraints raised by economic operators.
"We have received assurances for significant relief that will allow local actors to participate. This is an opportunity that national operators must seize" says Mr. Yaïci.
Indeed, the Minister reassured of the will of the public authorities to continue their approach in favor of the development of renewable energies in our country. Mr. Arkab also announced that the terms of participation in the first call for tenders launched in February 2023 will be simplified. This will be the subject of an addition or modification to the initial document, on the part of the Company of the engineering of electricity and gas (CEEG). The observations made by the Cluster to the Minister served as the basis for these reductions.
---
source: https://www.algerieinvest.dz/
---