2 South African billionaires climb global wealth rankings
24 March 2022 / News / 204 / Fares RAHAHLIA
---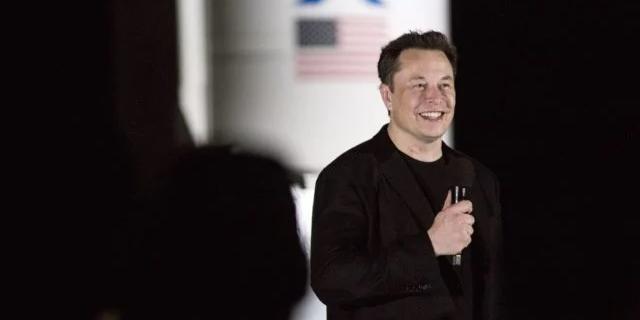 Hurun Report has published its annual rich list, ranking over 3,300 billionaires from 2,500 companies and 69 countries – including South Africa.
Despite the Russia-Ukraine war, Covid-19 and the US-China Trade War, the past 12 months have been good for the world's richest people.
The ongoing crises contributed to 337 billionaires dropping off the list in 2022 – however, the continued digitalisation of the global economy, tech innovations as well as inflation helped 490 new faces make the list, giving a surprising net increase of 153 billionaires.
"Despite the Russia-Ukraine war and continued Covid impact, total wealth among billionaires rose 4% to $15.2 trillion," Hurun said.
"China continued to pull away from the US in the past year, up 75 to 1,133 'known' billionaires, compared with the US, which added 20 to 716. The inflection point came in 2016 when China's billionaires first overtook the US. Since then China's billionaires have more than doubled in number compared whilst those in the US grew by a third," it said.
Hurun Report pointed to a good year for billionaires in the energy sector – especially in renewables – as well as those in biotech, luxury goods, software services, and shipping.
Billionaires in real estate, education, generic drugs, and vaping however, struggled. It was also not a great time for Chinese internet platforms or any billionaires with ties to Russia, it said.
Crypto billionaires also made a mark, Hurun said, with crypto markets producing 17 "known" billionaires – led by Singapore-based Cz Zhao Changpeng, of Binance fame, with an estimated net worth of $23 billion. Crypto billionaires are generally associated with cryptocurrency exchanges, as their source of wealth.
"As the world pushes forward towards the fifth industrial revolution, spurred on by biotech advances and Covid, healthcare has become the second most important source of wealth for billionaires after financial services, this year overtaking real estate. Five years ago, healthcare was not even a top 5 source of wealth," the group said.
The world's billionaires are also increasingly pushing the extremes of wealth.
"There are now 10 individuals with $100 billion of wealth, a huge concentration of economic power. Just five years ago, there was not even one. At this rate, by 2030 expect to see 8,000 billionaires, 600 with US$10 billion and more than fifty with $100 billion," it said.
Of the billionaires listed in 2022, 2,070 saw their wealth increase over the last year – of which 490 are new faces to the ranking. 1,279 billionaires saw their wealth decrease.
Richest in the world
Two new faces showed up in the global top 10: Sergey Brin and Larry Page of Alphabet broke into the top 10 at the expense of Mark Zuckerburg and China-based bottled water tycoon Zhong Shanshan.
The top 10 added $235 billion over the year and are now worth $1.3 trillion or 9% of the total list. Seven are from the US, two from France and one from India.
Tesla CEO Elon Musk ranks as the richest man on the planet, with his estimated net wealth at $205 billion.
South Africa
The number of South African billionaires in the ranking is unchanged from 2021, with five super-wealthy individuals listing among the global elite. Fortunes for South Africa's richest people have been mixed, with some seeing a big boost in wealth, and others suffering greater losses.
Collectively, South Africa's billionaires have increased their wealth from $21.4 billion in 2021 to $24.6 billion in 2022. This was due to strong gains in luxury goods and the financial sector.
Luxury goods boss Johann Rupert climbed the global rankings, up 219 places to 238th overall. His wealth shot up 56% over the last year to $10 billion, putting him at the top of the local ranking, ahead of Nicky Oppenheimer, who dropped 10 places on the global list – despite his wealth increasing 2.5%, to $8.1 billion.
Mining chief, Patrice Motsepe, slipped down the rankings – 505 places to 1,636th, with his wealth dropping 23% to $2.3 billion. Media and internet tycoon, Koos Bekker, also fell 124 places, with his wealth declining by 3.7% to $2.6 billion.
The only other local billionaire to see his fortunes rise over the last year is Capitec founder Michiel le Roux, who climbed 146 places on the global list, seeing his wealth increase 14.3% to $1.6 billion.
---
---