South African companies are looking at 'flexi-work' and other incentives as they face a great resignation
South African companies are looking at 'flexi-work' and other incentives as they face a great resignation
25 April 2022 / News / 359 / Fares RAHAHLIA
---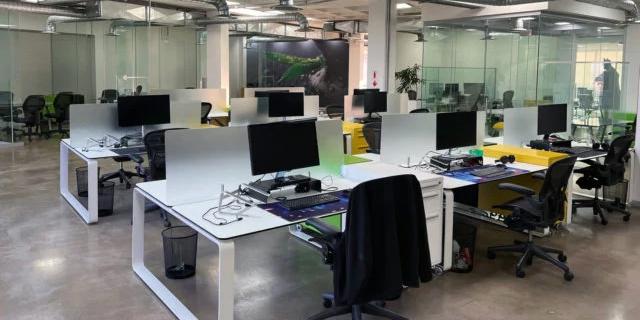 Drastic work changes in the last two years have given many employees reason to stop and consider their options – which factors are important in the workplace and what they want from their employer.
Globally these trends have led to what has been termed the 'Great Resignation' in which many employees have quit their jobs, seeking more fulfilling and purposeful work, better pay and benefits, and work-life balance.
According to a recent McKinsey survey in the United States, 40% of employees anticipate they will leave their job in the next three-six months. The top three factors employees cited as reasons for quitting were that they didn't feel valued by their organisations (54%) or their managers (52%) or because they didn't feel a sense of belonging at work (51%).
As CEOs focus on accelerating their digital transformation and getting their business back to growth, they are also being challenged to offer better employment opportunities than their competitors, said Zuko Mdwaba, area vice president for Salesforce South Africa.
"With remote work on the rise, they're competing with organisations in every market, to provide the best flexible working conditions and developmental opportunities. Increasingly, too, today's workforce expects business leaders to lead in a way that is ethical and responsible.
"In this all-digital world, with the right leadership, training, and technology, companies can create a more meaningful workplace to better attract, retain and nurture talent, from anywhere."
Retaining talent
As the pandemic has caused the separation between professional and personal lives to become increasingly blurred, wellbeing should be top of mind for every business leader, Mdwaba said.
"Having the freedom to sculpt their working day around their own unique needs is increasingly considered as a core need for employees to increase productivity and decrease stress. This is particularly true amongst diverse groups like women with children and where global hiring and integration of time zones affect team working hours.
"To boost employee retention, promoting different ways of working – flexibly, fully remotely or entirely office-based – can help meet these needs. Flex Team Agreements are a great example of redefining how teams work together, empowering employees to decide how, when, and where they work — including how many days a week they come into the office and what kind of work they'll continue to do at home."
Teams can also decide how they communicate and what behaviours are most important to them, Mdwaba said.
Arrangements can include 'No Meeting Fridays', monthly Wellbeing days, and prioritising meeting in-person throughout the year to keep teams feeling connected, he said.
Semigration
South Africa's remote-working shift can best be seen in increased semigration activity, with professionals moving to the coast and smaller towns while continuing to work from home.
"The pandemic demonstrated that people can work remotely and still get the job done, and employees have become accustomed to this flexibility. If they're not able to retain this freedom as the workforce returns to the office post-Covid, they're resigning," said Ryan Silberman, group chief executive at Webfluential.
"As business leaders, we must create an environment of safety and security for our employees, so that they feel it is okay to make mistakes and learn in the process. We need to lead by example."
Silberman doesn't believe that the Great Resignation is necessarily negative, but rather an opportunity that will require businesses to once again 'pivot'.
"Yes, it presents a new challenge, and there is a steep cost attached to recruiting and training new staff members. Ultimately, this shift away from traditional employment is empowering people to upskill themselves and perform at a higher level, and businesses are paying for this value."
Hiring war
Capitec chief executive Gerrie Fourie has described South Africa's hiring market as a 'war for talent' as banks, retailers and other businesses are fighting to hire from a very limited talent pool.
Fourie said that this is most keenly felt in highly-technical professions such as data science and IT workers.
"This is being fueled by people saying they are now working from home and overseas. It's quite easy to work in London but you actually sit in South Africa, so I think there will be quite a war for talent," he said.
The banking chief executive added that Capitec aims to fill several hundred positions over the next few months.
"During the past year, 1,367 new employees were hired with 26% of new hires fulfilling critical IT and data business development needs. Despite the pandemic, the business continues to grow and invest in its people and has already started recruiting top talent to fill 500 new positions this year," he said.
No sign of easing
The Great Resignation shows no sign of easing and a dwindling supply of workers may be here to stay, according to Randstad, a global provider of employment services.
Fewer people in the job market, underpinned by a long-term demographic trend, are allowing talented workers to have more options and they're going where their needs are met, the Dutch company told Bloomberg.
The Great Resignation has been a boon to employees searching for better working conditions and higher pay. Economies bouncing back from the pandemic and work-from-home options have made it easier for employees to quit unappealing positions and look for alternatives, driving up wages.
One-third of the participants in Randstad's survey said they have left a job because it didn't fit their personal lives. More than half of Millennials and Gen-Z respondents said they would quit a job if it prevented them from enjoying life. That compares with just over a third of those polled who identify as Baby Boomers.
Although 83% and 71% of those polled say flexible hours and workplace were important, respectively, most said they feel like they don't have a choice of where to work, and two in five can't control their hours, according to the report.
---
---