EGYPTE,PM follows up Egypt's Sovereign Fund efforts to attract foreign, local investments
19 April 2023 / News / 188 / Admin-23
---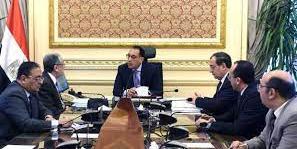 Prime Minister Mostafa Madbouli chaired a cabinet meeting on Tuesday to follow up on efforts exerted by The Sovereign Fund of Egypt (TSFE or the Fund) to attract foreign and local investments.
Madbouli began the meeting by asserting the importance of keeping the efforts under way to create an investment-friendly environment in all sectors and rolling out more incentives to lure a larger number of investors into the Egyptian market and encourage current investors to expand their businesses in Egypt.
He also highlighted the Fund's vital role as Egypt's investment arm that serves the State's development plans and policies.
In addition to the Fund's efforts to promote available investment opportunities, the meeting also tackled coordination with the local and international bodies concerned to increase the private sector's engagement in many projects targeted by the Fund, such as desalination, renewable energy, and green hydrogen.
During the meeting, the premier reiterated the need to deepen public-private partnerships as effective and innovative tools for creating new markets and stimulating private investments in various sectors, according to Cabinet Spokesman Nader Saad.
Planning and Economic Development Minister Hala El Saeed and CEO of The Sovereign Fund of Egypt Ayman Soliman attended the meeting, along with a host of senior officials representing the Fund's various sectors .
---
source: https://www.egypttoday.com/
---