EGYPTE-Egypt's IDA gears up to provide its services for investors online
30 March 2023 / News / 208 / Admin-23
---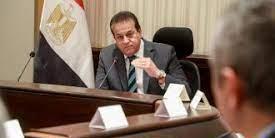 Egypt's IDA gears up to provide its services for investors online 
Chairperson of Industrial Development Authority (IDA) Mohamed Abdel Karim announced holding monthly meetings with representatives of each industrial chamber to discuss and solve problems of manufacturers on a regular basis.

Abdel Karim said that preparations are underway to provide the authority's services to investors online in a phased manner, in cooperation with e-finance company, as some services will be provided online as a start, including annual follow-up services for licenses and others.

This came during a meeting held by Abdel Karim with a number of members of the  Pharmaceuticals, Cosmetics, and Appliances Chamber of the Federation of Egyptian Industries (FEI) headed by Gamal El-Leithy to discuss the development of the sector, solve  obstacles and challenges facing pharmaceutical industry as one of the most important strategic sectors, and provide immediate solutions to these challenges.

Abdel Karim presented the IDA's efforts in developing mechanisms for granting licences and industrial registry. Accordingly, the authority has recently activated accreditation offices and opened the door for registration for more offices to cover all governorates in coordination with the Engineers Syndicate and the Federation of Egyptian Industries and Civil Protection.

He further highlighted the development of advanced methods to improve and speed up services, such as registering and following up all processes for issuing licences and records on audited databases.

Abdel Karim listened to a number of the Chamber's members' demands, including the problem of linking the validity of industrial registry to the expiry date of the earliest notification of product registration by Egyptian Medicines Authority. 



---
source: https://www.dailynewsegypt.com/
---