Egypt-Plan set to ensure long-term flow of Saudi investments into Egypt
22 June 2022 / News / 187 / Fares RAHAHLIA
---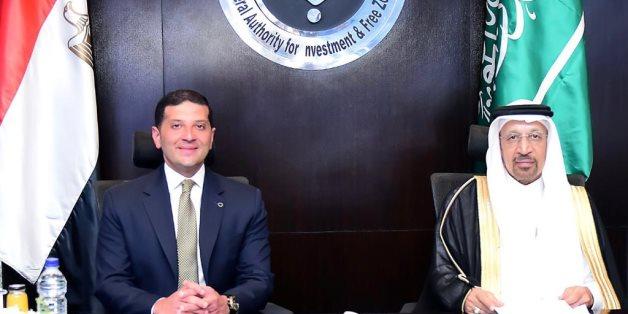 The General Authority for Free Zones and Investment (GAFI) and the Saudi Ministry of Investment collaborated in setting a plan to ensure a long-term flow of Saudi investments into Egypt.
GAFI hosted Tuesday the signing of 14 agreements worth $7.7 billion between the Egyptian and Saudi sides in the sectors of infrastructure, logistics, port management, food industries, pharmaceuticals, traditional energy, renewable energy, e-payment, digital financial and information solutions.
The signing took place in tandem with the visit of Saudi Crown Prince Mohamed Bin Salman, and the agreements were inked between Saudi private investors on one hand, and members of the Egyptian public and private sectors on the other hand.
GAFI chairman said at the ceremony that the authority would eliminate all the challenges that may face Saudi investments, issue "golden licenses" for the companies founded to implement strategic/national projects, facilitate procurement of lands, and provide Saudi investors with all the necessary information on the available investment opportunities. He underscored that the opportunities on Egypt's investment map exceed 2,700 in different economic sectors.
The event was attended by Minister of Planning and Economic Development Hala al-Said, Minister of Electricity and Renewable Energy Mohamed Shaker, and GAFI Chairman Mohamed Abdel Wahab.
From the Saudi side, the signing was attended by the ministers of trade and investment, chairman of the Council of Saudi Chambers, chairman of the Egyptian-Saudi Business Council, and representatives of 60 corporations and firms.
---
---