NIGERIA:TTP launches system to ease cargo evacuation from seaports
14 March 2022 / News / 206 / Fares RAHAHLIA
---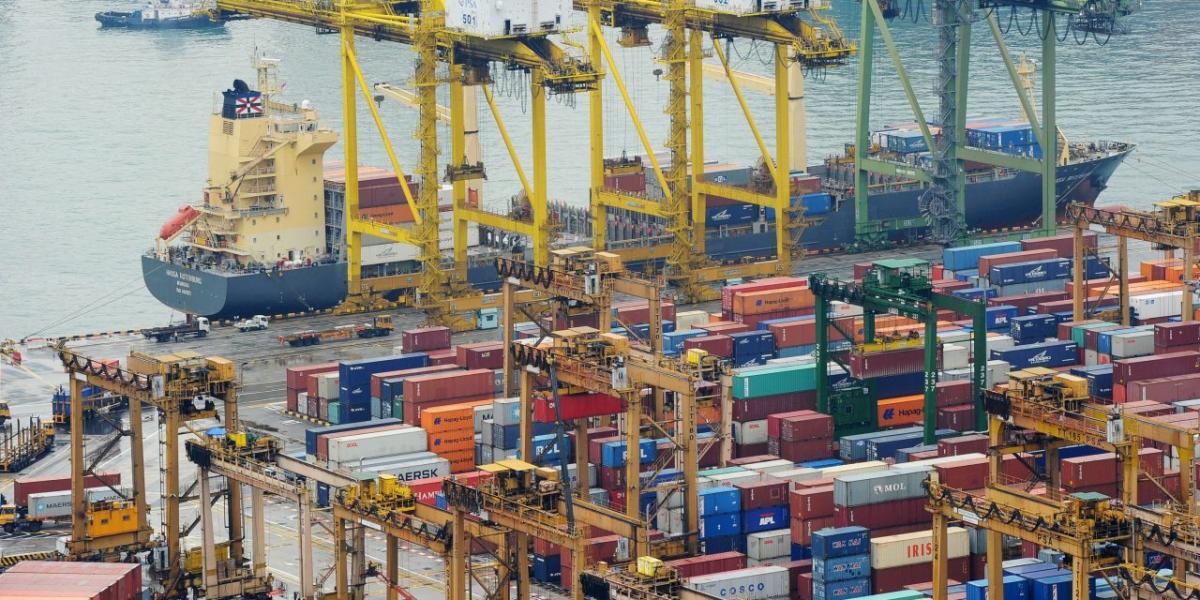 Truck Transit Park Limited, managers of the electronic call-up system, has launched a new product called Tafiyah to ease cargo evacuation from the seaports.

The company, which also unveiled a new logo to mark the first anniversary of the electronic call-up system, otherwise called ETO, said it has renewed its quest to fully automate operations, reduce human interference and eliminate all forms of manual processes in managing trucks movement.

Managing Director, TTP Ltd, Jama Onwubuariri, who disclosed this in Lagos, said the company would liaise more with seaport terminal operators in order to enhance cargo clearance and increase port operational efficiency.

Onwubuariri, while unveiling the logo in Lagos, said the new logo tells the story of TTP and positions the company to align with its corporate goals – to create economic values using technology, while Tafiyah aims at providing visibility between cargo and truck owners, facilitating ease of transacting business.
He said: "As we go into the second year of our operations, we see a brighter future. With the active support of our partners, we can do much better than we have done in the last year. Our plan is to increase automation to ensure that less human interference is involved in the process of admitting trucks in the ports.

"We are hoping to move from a system where you need to show your ticket to someone at the port gate who will direct you to where you need to punch it or where you need to physically come off your truck and punch in your ticket code to be able to gain access to being able to use the equivalent of e-tags that are further tech-enabled to get access into the port and into the truck parks without having to use any manual process. This is the research we are currently working on."

Onwubuariri said that with active support from the Nigeria Port Authority (NPA), the application has succeeded in restoring sanity on the Lagos ports access roads while reducing the extortions along the corridor.

He said the initiative has also led to a reduction in cargo haulage cost adding that about 83, 581 trucks have so far been registered under the port entry and exit register.

"In terms of our operation statistics, from February 27 2021 till date, we have about 9, 563 registered users on the platform. We have processed about 592, 750 trucks and we have about 83,531 registered trucks on the platform and we have about 55 approved parks on the platform.

"In terms of throughput efficiency, we have been able to achieve a reduction of up to about 90 hours. Before now it used to be between two to three weeks before the trucks could get into the port but now that has reduced," he added.

Before now, he explained, the cost of moving cargo was extremely high. But this has been reduced to an average of about 65 percent within the last 12 months.

However, he noted that indiscriminate parking of trucks along the access roads to search for Terminal Delivery Order (TDOs) has been a major challenge to the effectiveness of the ETO traffic management on the road.

Chairman, ETO Implementation Committee of NPA, Ayo Durowaye, stated that the partnership between NPA and TTP has witnessed a lot of progress even as more still needs to be done to reach the desired goal.

He noted that while the company is not averse to solutions that can help ease the traffic problem along the ports access roads, he is confident that the ETO app remains a better choice to ease traffic and restore sanity along the Lagos ports access roads.

Senior Special Assistant to Lagos State Governor on Central Business District (CBD), Sola Giwa commended the company for the feat, and stressed the need for improved capacity. Giwa urged truckers, agents and other port users to support ETO

---
---