Nigeria : Emirates, Qatar Airways jostle for Nigeria's national carrier
01 April 2022 / News / 356 / Fares RAHAHLIA
---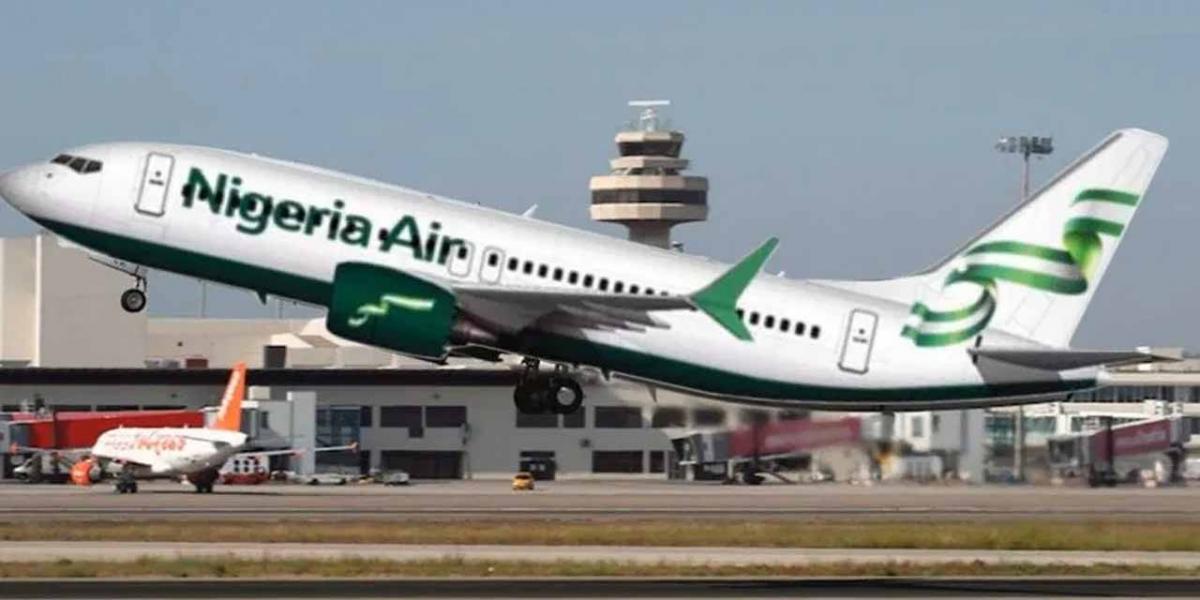 •FG requests operating certificate, licence
United Arab Emirates (UAE) national carrier, Emirates Airlines, and its Qatari counterpart, Qatar Airways, have rallied behind Nigeria's new national carrier project for successful take-off next quarter.
While Qatar Airways is among legacy carriers pushing for technical partnership, Emirates has only pledged to support Nigeria if invited by the Federal Government.
Besides appointing an interim team to manage the incubation phase, the Ministry of Aviation has also submitted a request for the Air Operator's Certificate (AOC) and Air Transport Licence (ATL) from the Nigerian Civil Aviation Authority (NCAA).
Already christened Nigeria Air, the proposed carrier, last month, opened an invitation to interested private parties to submit proposals for the take-over and further development of the new carrier.
Minister of Aviation, Hadi Sirika, at the ongoing World Development Summit (WDS) in Dubai, said the process to set up the new airline was in full swing and promised it would be delivered before the end of this administration.
Sirika said the Nigerian potential was too huge for the country not to have a national carrier.
"Nigeria is situated at the centre of Africa; equidistant from all locations in Africa of about 30.4 million square kilometres miles, 1.5 billion people and very green land. If Central and Eastern Africa are the belt of the continent, then Nigeria is the buckle. We have 200 million people and a rising middle-class with a high propensity to fly. So, Nigeria is a candidate for a national carrier."
The minister reiterated that the government would have only a five per cent stake in the private sector venture, with no government control, interference or membership on its board.
He told the global community that Nigeria has emerged from the ruins of the devastating COVID-19 pandemic to become a stronger aviation hub that is profitable to all.
"What we said we would do, as a government, has happened since 2015. That is why Tim Clark's Emirates, Qatar Airways and all of them are looking to go into Nigeria at multiple frequencies and multiple landing points because Nigeria is the right place for airline business," Sirika said.
Chief Executive Officer (CEO) of Emirates Airlines, Tim Clark, noted that Nigeria was on course with the new airlines, and Emirates would be obliged to support where necessary.
Clark said: "Is there a Business Case for the carrier? Of course, there is. There is an enormous Business Case to it. Nigerians are seeking to travel all over the world. Nigeria is the powerhouse of Africa. We are over interested in flying there because it is a rich nation in terms of demand for services.
"If the minister needs some assistance on how to go about practising a blueprint, we will be very happy to help. They understand what they are doing and they are doing it. Probably next year, they will have a very good carrier flying; and please come to Dubai because there is so much demand," he said.
Director-General of Airports Council International, Luis Felipe de Oliveira, reckoned that the potential is huge for a new airline.
"The potential is huge not only in Nigeria but in Africa. But we need to find a way to reduce the restriction inside and outside of Africa, to have more passengers flying."
Nigeria Air is to replace the defunct Nigeria Airways, which ceased operations in 2003. The replacement was designed as a Public-Private Partnership (PPP) project with the Federal Government owning only a five per cent stake. The general public will own 46 per cent and international partner airlines will have 49 per cent equity.
In 2018, the national carrier and its christening in London set the minister on a collision course with the Nigerian public. Harsh criticism of alleged prodigal roll-out at the Farnborough Airshow in London was instrumental to the "temporary" suspension of the launch, earlier scheduled for December 24, 2018.
The project has racked up a total of N14.65 billion in appropriation votes between 2019 and 2022. About 40 per cent of the sum (N6.25 billion) has been channeled to working capital, consultancy and transaction advisers' fees.
Secretary-General of the Aviation Safety Round Table Initiative (ASRTI), Group Capt. John Ojikutu (rtd) advised the federal and state governments not to take more than 10 per cent stake to make the airline a flag-carrier instead of a national airline.
By extension, Ojikutu said 40 per cent should go to foreign technical/investors' partners, while credible Nigerian investors and the general public take 20 per cent and 30 per cent, in that order.
He, however, frowned on partnering those airlines that are already competing with Nigeria on its Bilateral Air Service Agreement (BASA) routes.
"Using Qatar, Turkish or any Middle East country, EU, and U.S. Airlines that are on our BASA routes, in any partnership, cannot profit the airline. Get technical partners from Australia, New Zealand, Canada, and so on," Ojikutu said.
---
---