Egypt : Ministry inspects execution works of Egypt's 1st high-speed train connecting Red, Mediterranean seas
Egypt : Ministry inspects execution works of Egypt's 1st high-speed train connecting Red, Mediterranean seas
26 April 2022 / News / 341 / Fares RAHAHLIA
---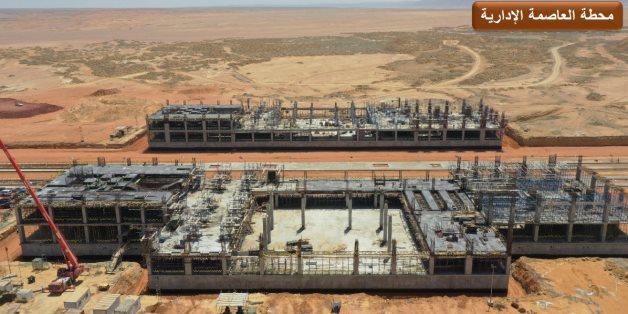 CAIRO - 25 April 2022: The Ministry of Transport followed up on the implementation of the first high-speed train, Ain Sokhna / El Alamein / Matrouh to Ain Sokhna, passing through the new administrative capital.
Ministry officials also inspected the implementation work of the Administrative Capital station, which is one of the largest in the Middle East, with an area of more than 1.1 million flat meters in parking areas and commercial areas.
This station exchanges with the LRT light rail and is considered a hub for various means of transportation that mainly serve the New Administrative Capital and all new cities in eastern Cairo.
The officials also inspected the Ain Sokhna station, which serves the Ain Sokhna area, including tourist areas on the Red Sea and industrial areas, as well as the Ain Sokhna port area, and its service could extend to the new investment areas in the area, as well as the new city of Suez, which is a final station for the line.
The officials also followed up on the progress in the implementation of bridges and industrial works for the track, such as industrial works on roads intersecting with the train track, such as the regional ring bridge and the quarry service road bridge, as these works are implemented by major specialized Egyptian companies.
The ministry directed the need to continue coordination with all relevant state agencies and the governorates through which the express train tracks pass, in order to take into account the projects being implemented as well as the planned implementation.
The express train project will contribute to linking the city of Ain Sukhna on the Red Sea coast until the city of Matrouh on the Mediterranean coast, passing through the New Administrative Capital, the Sixth of October City, and the new city of Burj Al Arab and Al Alamein in fast and safe transportation.
---
---