Egypt aims for tripling cargo ships owned by shipping companies operating on its land
12 May 2022 / News / 358 / Fares RAHAHLIA
---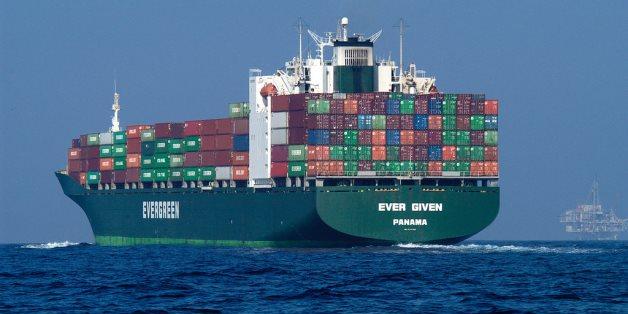 CAIRO – 11 May 2022: Minister of Transport Kamel al-Wazir sated in a phone-in Tuesday that the current number of cargo ships at Egypt is 35, and that there is a plan to raise the figure to 150.
To achieve that goal, the ministry works on attracting more investors to Egypt's maritime transport market. In that context, Minister Wazir clarified that the number of shipping companies working in Egypt is just five, and that two of them are Egyptian-Arab.
Minister of Transport Kamel al-Wazir and Chairman of the Suez Canal Authority Osama Rabie discussed in April possible joint cooperation to build an Egyptian fleet of bulk carriers and assistive vessels.
The meeting comes upon the directives of President Abdel Fatah al-Sisi to create an Egyptian fleet for transporting imports and exports. The meeting was coupled with a tour in Suez Shipbuilding Company, which was founded in 1866.
On that front, both parties agreed on forming a joint task force to prepare a feasibility study and a timeline designating the cost, the responsibilities of each party, and specializations.
The talks also suggested having as partners in the project the Red Sea Ports Authority, and the private sector, and as a supervisor, a global consulting firm.
In a similar context, Wazir stipulated the importance of achieving integration between the Ministry of Transport and the Suez Canal Authority to build ships, tugboats, and other types of vessels.
On his side, Rabie pointed out that the Suez Shipbuilding Company has been implementing a development plan that extends its operations from just building ships to maintaining vessels underwater, and capitalizing on its assets to hold partnerships with global companies.
The chairman of the Suez Canal Authority noted that the company owns one of the largest floating docks, as its length and width are 302 meters and 55 meters, respectively. The dock has massive tugboats, whose total capacity is 55,000 tons.
The company also possesses a dry dock that is currently carrying out maintenance for the service vessel "CBC ONE" owned by the Misr Petroleum Company. Further, two similar vessels will be soon maintained by the dock designed to provide such services to medium-sized ships.
The dimensions of the dry dock are 140 meters of length, and 30 meters in width, with a tugging capacity of 8,000 tons, and two tugs.
---
---