EGYPT : 120 Bedouin houses to be built in South Sinai near Taba
18 March 2022 / News / 349 / Fares RAHAHLIA
---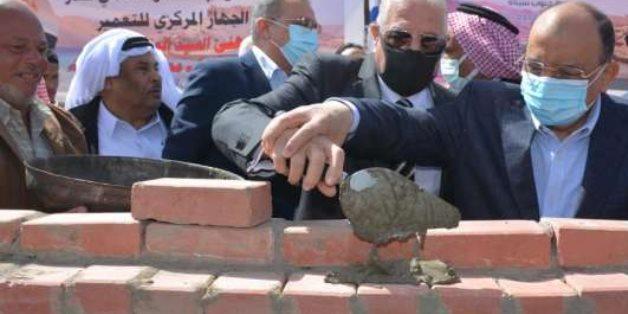 CAIRO – 17 March 2022: Minister of Local Development Mahmoud Shaarawy and South Sinai Governor Khaled Fouda laid Thursday the foundation stone of 120 Bedouin houses in Ras Al Naqb village located near Taba.
The cost of those units is LE72 million ($4.5 million), and their construction will be finished within six months. Each house will span over 214 square meters, and will be composed of an outdoor yard, two rooms, a dining-living room, a kitchen, and a bathroom. The facilities to be introduced include a healthcare unit, school, social solidarity office, mosque, post office, and a youth center.
Egypt had introduced 45 Bedouin communities in Sinai with a total of 4,100 houses. Such housing projects were coupled with building schools, and renovating existing ones. Equally, 14 hospitals and 16 healthcare units have been introduced and upgraded. Also, 22 water treatment plants have been implemented.
---
---