South Africa : The cheapest and most expensive medical aid schemes in South Africa – pricing and what they offer
South Africa : The cheapest and most expensive medical aid schemes in South Africa – pricing and what they offer
19 April 2022 / News / 533 / Fares RAHAHLIA
---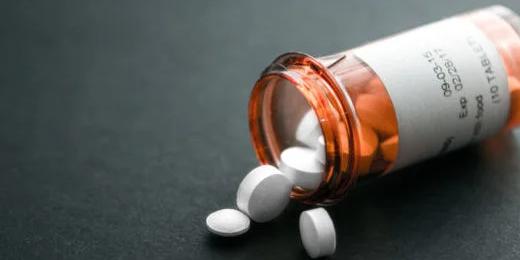 South Africa's most prominent medical insurance provider, Discovery, has announced its new private health cover at a third of the price of its previous entry-level product to attract new customers at an affordable rate.
Discovery Health said it would offer primary care for about R350 a month, giving customers access to doctors, emergency procedures and treatment for chronic conditions including HIV.
Discovery is not the only insurer taking steps to acquire its portion of the market to address the nearly 8 million uninsured South Africans and sliding health insurance membership in 2020 due to a stagnant economy reducing disposable income.
Dis-Chem Pharmacies and digital bank Tyme have launched insurance offerings to tap into the country's wider and under-served segment. Dis-chem is set to offer an R431 monthly fee whereas TymeHealth will charge R139, depending on the type of cover sought.
The chief executive officer of Discovery, Adrian Gore said that as Covid hit, the group saw correlations of risk factors such as diabetes and high body mass index as drivers of higher levels of severe disease and death. He stressed that this has, in turn, increased people's "sense of wellness and resilience and why it is important".
BusinessTech compiled a list of medical aid schemes offered by popular providers based on their affordability and price entry points.
South Africa's most prominent medical insurer with more than 40% of the market share offers various coverage options for customers. The cheapest offer available is Flexicare for individuals with a principal party paying a monthly fee of R399, with the optional addition of R160 for R400,000 of trauma cover or R224, for R1 million of trauma cover.
With regard to Flexicare, coverage for a spouse or adult costs R367 per month.
However, contributions for all of Discovery's medical schemes will see an increase of 7.9% from 1 May 2022 to ensure that they remain on par with future medical inflation.
The most affordable plan, Flexicare, offers members day-to-day healthcare services for:
Unlimited doctor consultations

Procedures performed in doctors' rooms

maternity

Health and wellness screening

Over-the-counter medicine

Chronic conditions and HIV treatment

Covid-19 testing and treatment

Ambulance services

Optional trauma benefit
Whereas the Executive plan provides all that Flexicare does, including:
Unlimited cover in any private hospital, including private ward cover

Guaranteed full cover in hospital for specialists

Full cover for chronic medicine for all chronic Disease List conditions

An unlimited Above Threshold Benefit (ATB) for day-to-day healthcare needs

Comprehensive benefits for maternity and early childhood

Access to global treatment in South Africa and abroad.

Additional cover when medical savings runs out for essential healthcare services.

TymeBank has partnered with the National HealthCare Group to launch Tyme Health. TymeHealth aims to provide for the needs of underinsured South Africans in the market for a supplementary day-to-day scheme to be paired alongside their existing hospital plan.



---
---