Nigeria : Growth in non-oil sector reflects Nigeria's resilience, says Osinbajo
28 April 2022 / News / 213 / Fares RAHAHLIA
---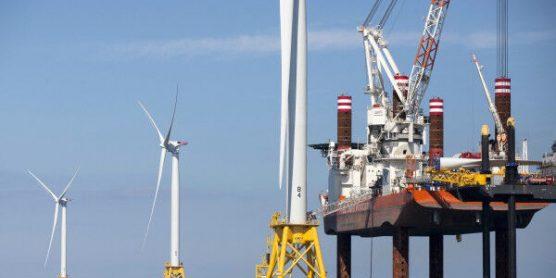 Vice President Yemi Osinbajo has said that the non-oil sector growth recorded recently indicates the country's growing resilience as well as decreasing susceptibility to shocks in the global oil market.
Prof Osinbajo stated this, yesterday, in his keynote remarks at a two-day National Conference on Non-Oil Export held in Abuja.
"In 2019, the year preceding the COVID-19 pandemic, non-oil revenue represented 92.68 per cent of our total gross domestic product (GDP). Beyond these numbers are human stories of bold visions and grit, persistent innovations and the unflagging spirit of Nigerians who are building model companies and businesses, hands deep in the plow," Osinbajo said.
According to him, some of the country's best success stories are in the technology sector, as six technology companies built in recent years have become Unicorn companies valued at over a billion dollars each.
Speaking on 'Export for Survival' Osinbajo said: "Our job as government is to assiduously enable businesses with regulatory policies, procedures and processes that are continuously optimised for greater efficiency and easing the flow of businesses across sectors."
He stressed that the efforts of government must succeed within deliberate collaborative frameworks that allow seamless cooperation between private and public sector operators, government agencies and states.
The Minister of State for Industry, Trade and Investment, Mariam Katagum, said the gathering was expected to come up with robust recommendations for policy frameworks that would boost agriculture production, processing and export for increased wealth and job creation.
Katagum said the government has played a vital role in assisting the growth of micro, small and medium enterprises (MSMEs) in the last few years, adding: "First is the N75 billion MSME Survival Fund and the Guaranteed Off-take Schemes, which are both within the framework of the Nigerian Economic Sustainability Plan (NESP) approved by President Muhammadu Buhari in 2020. Others include the approval of an N50 billion Export Expansion Facility Programme (EEFP) as part of efforts to boost the non-oil exports.''
She called on the organised private sector to deepen its partnership with the government for sustained growth of the economy.
The Executive Director, Nigerian Export Promotion Council (NEPC), Dr. Ezra Yakusak, said the initiative for organising the conference could not have come at a better time than now considering the plethora of challenges bedeviling the non-oil sector.
---
---